The State of Financial Services Advertising: 4 Digital Spend Trends to Watch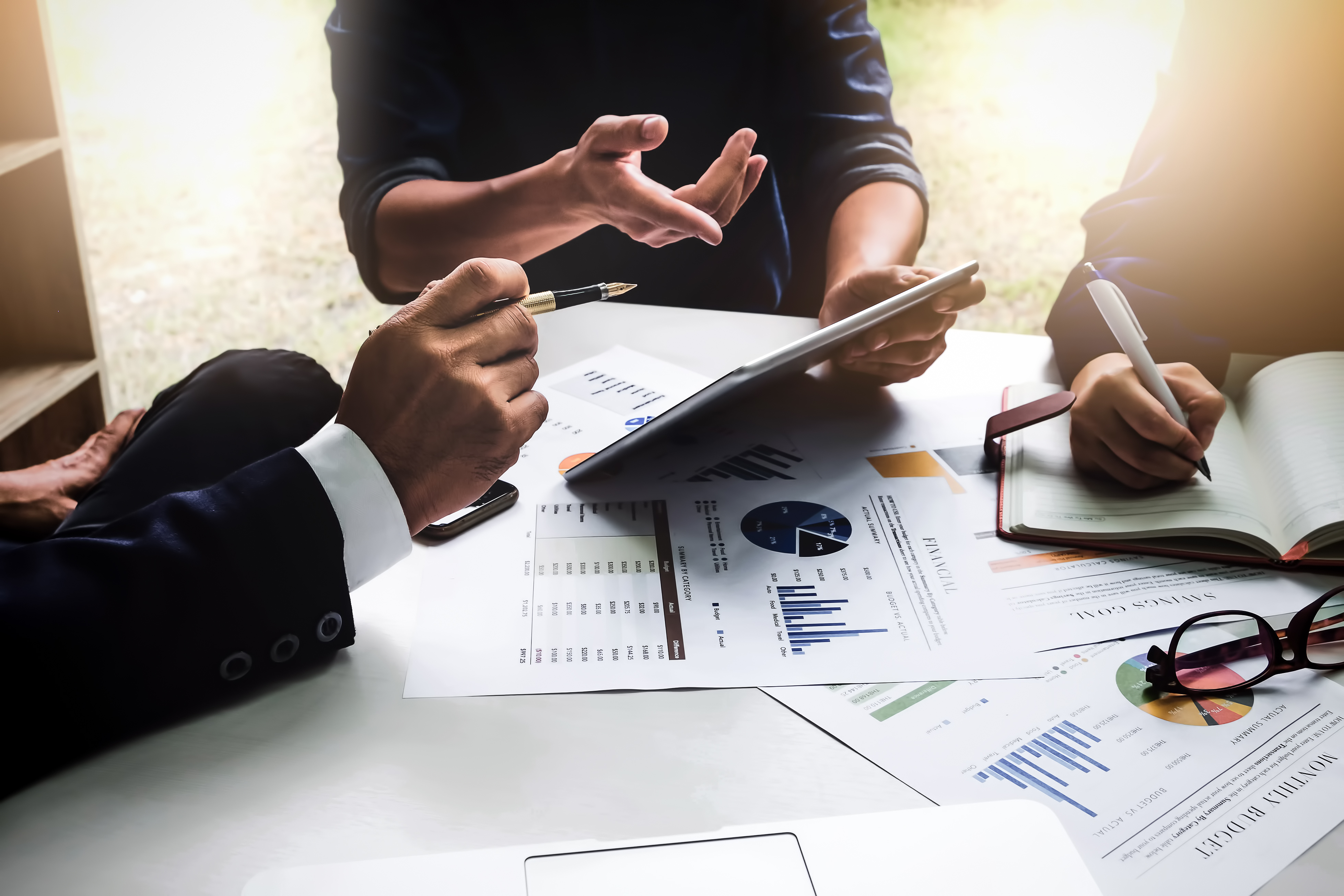 How is digital advertising in the financial services space evolving? Which channels and tactics are brands spending more of their budgets on?
A recent report from eMarketer, US Financial Services Industry StatPack 2018, tackles these questions in depth. The researchers conducted interviews with major industry advertisers and analyzed 160 metrics from 16 third-party sources to determine current state of the financial services digital ad market and to understand how it's expected to change in the coming years. The analysis included both desktop and mobile spend, as well as ads across display, video, and search (social media was not included).
So, what did the researchers find? Here are four key insights from the report:
1. Spend on Digital Advertising Is Growing Robustly
According to data cited by eMarketer, financial services brands will spend just over $13 billion on digital ads in 2018 and $15 billion in 2019.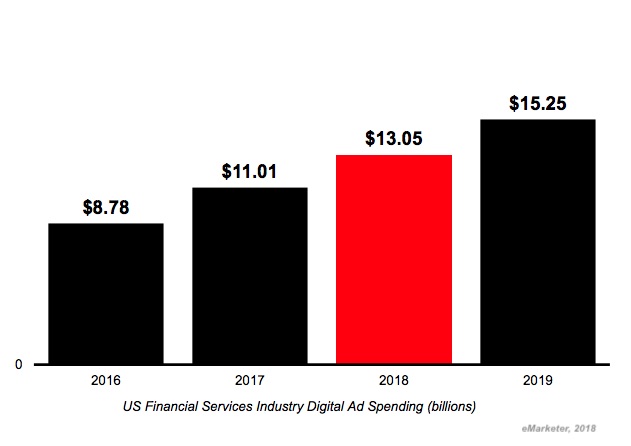 This represents a robust 18.5% year-over-year growth in 2018, which is comparable with projected spend changes in other industries. According to eMarketer data cited in the report, the expected average year-over-year increase in digital ad spend across 11 verticals is 18.7%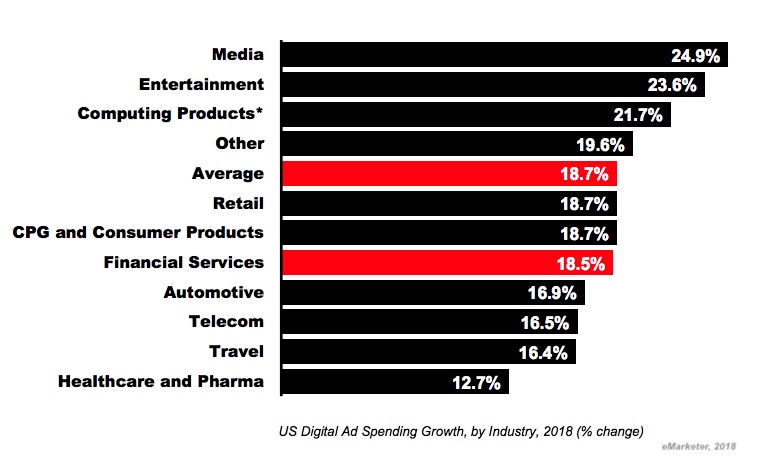 2. Digital Ad Spend Is Split Between Display and Search
According to data cited by eMarketer, some 53% of digital ad spend by financial services brands goes toward display ads, 43% goes towards search, and the remaining 6% is split between other channels (social was not broken out).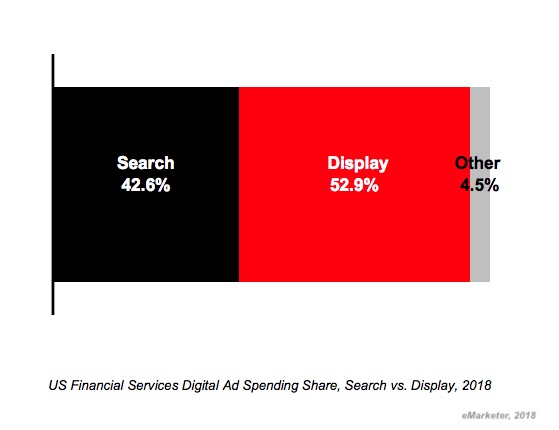 This year eMarketer projects that spend on display ads by financial services firms will increase by 20.5% to $6.9 billion, and will rise to $8.2 billion in 2019. Search will grow 17.3% in 2018 to $5.6 billion and is expected to reach $6.5 billion in 2019.
3. Spend on Digital Video Ads Is Growing on Par with Other Industries
According to data cited by eMarketer, digital video will account for 13.4% of total digital ad spend by the financial services sector this year, up from 13.1% in 2017.
In total, digital ad spend on video by financial firms will reach $1.8 billion in 2018, up from 13.1% in 2017.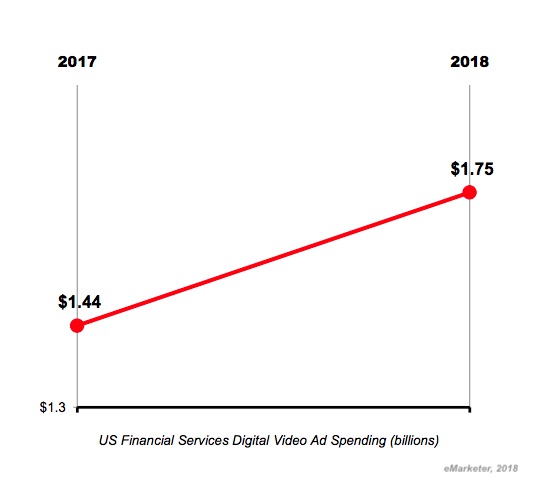 This 21.7% increase in digital video spend by financial services firms is on par with other industries; according to eMarketer data cited in the report, the expected average year-over-year growth across 11 verticals is 22.4%
4. The Financial Services Industry Is Firmly Focused on Mobile
Marketers for US financial services firms seem to have fully gotten the message on the ever-increasing importance of smartphones and tablets; according to eMarketer data, some 70% of digital ad spend this year will go toward mobile and just 30% will go toward desktop.
Moreover, this shift is accelerating. According to eMarketer data, digital ad spend by financial firms will jump by 22.6% in 2018, from $7.5 billion to $9.1 billion, and is expected to increase by another 20% in 2019.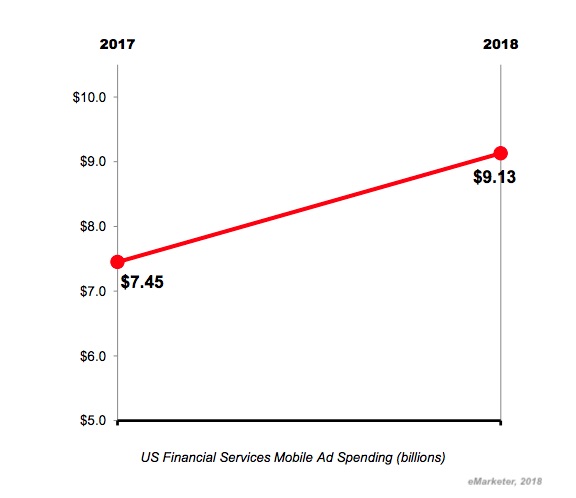 So, what should firms make of all this data? Fundamentally, it appears that financial services marketers are keeping pace with their peers in other industries: overall investment in digital advertising is growing in line with other verticals, as is spend on specific key areas such as video and mobile. While this is good news, it doesn't mean that organizations should rest on their laurels—as recent history has shown, digital advertising changes quickly and it's essential to watch closely for the next major evolutions.
Learn more about financial services advertising trends. Contact MDG today at 561-338-7797 or visit www.mdgsolutions.com.
MDG, a full-service advertising agency with offices in Boca Raton and New York, NY, is one of Florida's top branding firms. MDG's capabilities include print advertising, direct mail marketing, branding, logo design, creative, media buying and planning, radio and TV advertising, outdoor, newspaper, digital marketing, website design and development, online video advertising, infographic development, email marketing, video marketing, mobile marketing, content marketing, social media marketing, paid search marketing, and SEO. To learn about the latest trends in advertising and branding, contact MDG today at 561-338-7797 or visit www.mdgsolutions.com.