The State of the Internet 2015: Content Trends [Infographic]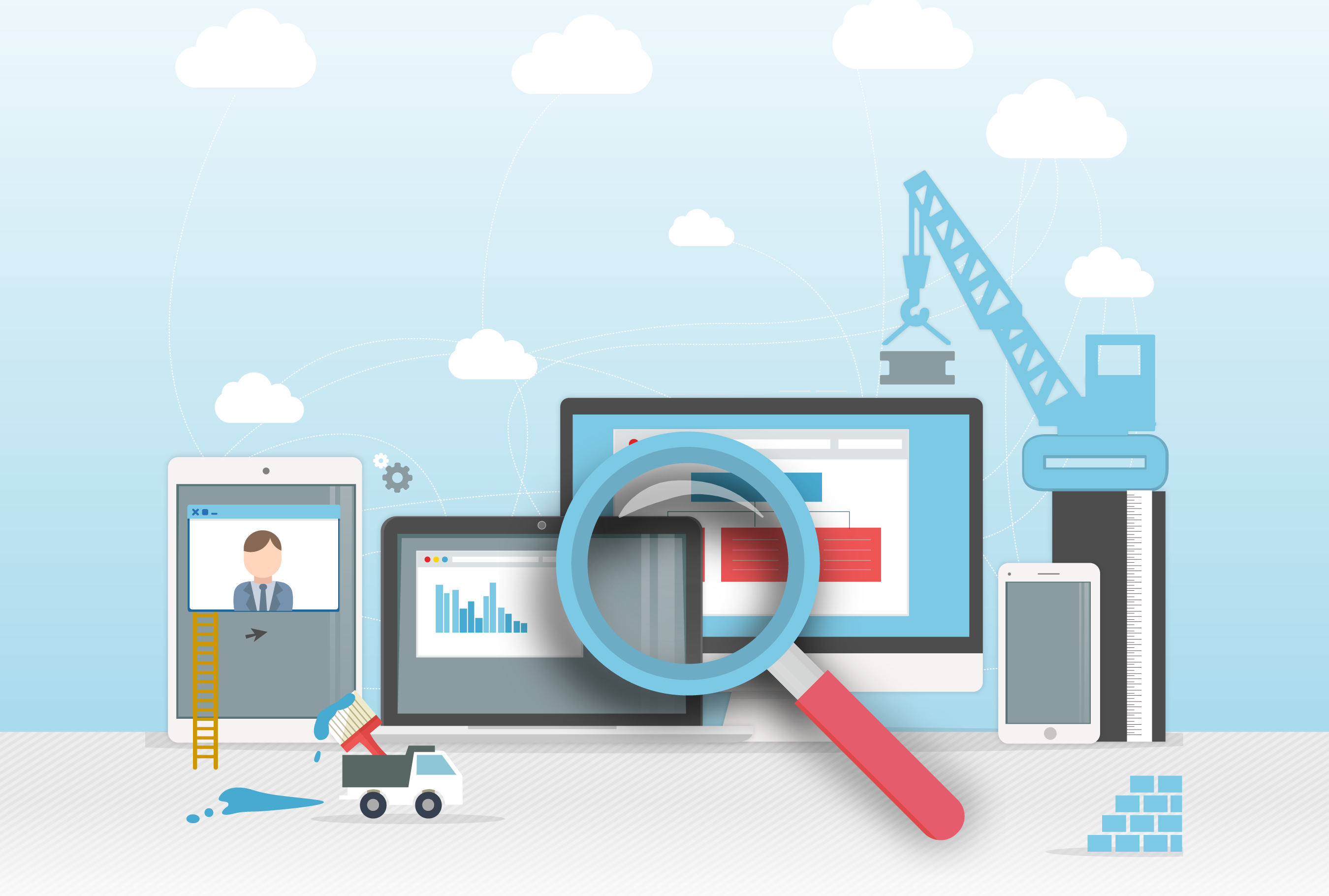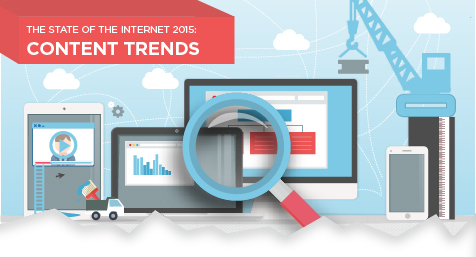 Forget trying to keep up with all the changes that occurred in Internet marketing this past year. It would take you until this time next year just to list them. So instead of taking up a lot of unnecessary and valuable time, the latest infographic from MDG quickly details the content trends you most need to know about.
[jump]
Here's how the top four will change the way we market:
1. The user is now officially in charge.
User-generated media has steadily grown from a trickle to a rushing stream. Sites like Twitch now attract 100 million active users per month. That's a whopping 122% increase over 2014. Audio content is big, too, with music-streaming platforms like SoundCloud reaching 100 million tracks. And don't overlook Snapchat and Wattpad. According to the infographic, they're making big gains, too.
2. Thinking video? Better think small.
Just five years ago, nearly all video was viewed on big, horizontal-style screens (remember televisions, anyone?). Now it's time to think small and vertical. New data reveals that vertically oriented ads on Snapchat have a nine times greater click-through rate than horizontally formatted ones. Now that's big.
3. Don't write off the tried-and-true blog.
The more things change, the more some things stay the same. Marketers continue to rank blogs as their most important content tools. In fact, they place them well ahead of graphics, video, and podcasts. This is especially true for B2B marketers, with nearly 57% of them listing blogs as their top content channel.
4. Formatted for a new era. 
We're witnessing a renaissance of advertising as new platforms present new opportunities to make ads that are more engaging and effective. Consider the rise of the five-second ad via Vessel, or Pinterest ads that adapt to the viewer's screen to stay visible during scrolling. New Facebook ads now allow users to swipe through multiple products. And Google local inventory ads display merchandise available in nearby brick-and-mortar stores.
These are just a few of the statistics detailed in MDG's fact-filled infographic. See the entire infographic to get the full story.

Spread the Word
MDG, a full-service advertising agency with offices in Boca Raton and New York, NY, is one of Florida's top branding firms. MDG's capabilities include print advertising, direct mail marketing, branding, logo design, creative, digital marketing, media buying and planning, radio and TV advertising, Web design and development, online video advertising, infographic development, email marketing, content marketing, inbound marketing, lead generation, social media marketing, and SEO. For the latest trends in advertising and branding, contact MDG today at 561-338-7797 or visit www.mdgsolutions.com.