The State of the Internet 2015: Future Trends [Infographic]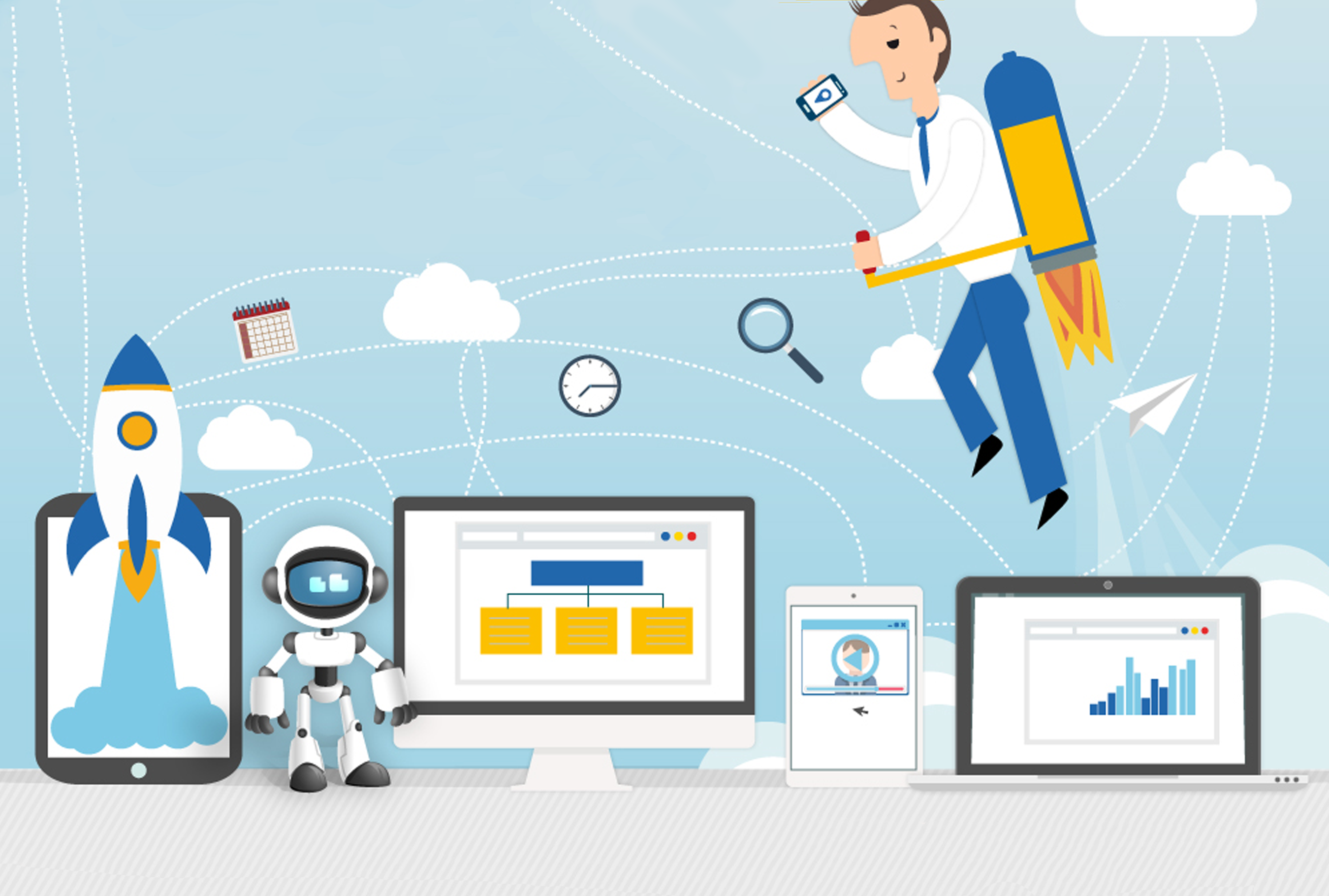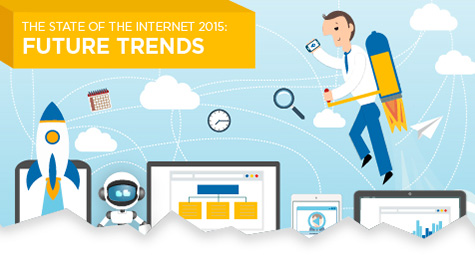 Wondering what lies ahead for Internet marketing? You won't need a crystal ball to find out. Just a quick look at MDG's "State of the Internet 2015: Future Trends" infographic will tell you all you need to know. This easy-to-grasp graphic takes information from numerous respected sources—covering everything from drone use to digital notifications—and narrows it down to the key developments most likely to have the biggest impact.
[jump]
Here are the top five trends that should be on every marketer's radar over the next few years:
1.  Mobile advertising will claim its fair share of spend
Although the mobile growth rate has risen dramatically, now claiming 24% of our total media time, its share of ad spend has lagged far behind at just 8%. This has opened up a $25 billion opportunity in the U.S. alone. Expect to see the gap between spending and usage narrow as more marketers capitalize on this sizeable opportunity.
2.  Twitter and YouTube will grow as marketing channels
Wondering which social media networks marketers are planning to utilize more? In a recent survey among 3,720 of them, two-thirds listed Twitter and YouTube as their top picks for an increased share of the budget.
3.  Facebook will get a bigger share of marketing budgets
Don't be too quick to discount Facebook. Although Twitter and YouTube are the top-ranked social media networks for growth, Facebook still comes out on top in terms of future digital ad spend, grabbing an impressive 53% share of the total budget. Google ranks second, still slightly ahead of Twitter.
4.  Expect more digital innovation from China
There was a time when almost all digital innovations hailed from Silicon Valley. Not anymore. China's tech scene is poised to take over, particularly in areas such as digital gifts, social commerce, food delivery, and mobile manufacturing.
5. Technology will transform additional sectors
Although digital technology has revolutionized consumer life, other areas of the economy have lagged far behind. Soon that will change. Digital tools are expanding to transform sectors ranging from business to education to government.
These are just a few details regarding the future trends that will reshape the digital landscape. For a complete picture of our digital future, view all the statistics in MDG's fact-filled infographic below.

Spread the Word
MDG, a full-service advertising agency with offices in Boca Raton and New York, NY, is one of Florida's top branding firms. MDG's capabilities include print advertising, direct mail marketing, branding, logo design, creative, digital marketing, media buying and planning, radio and TV advertising, Web design and development, online video advertising, infographic development, email marketing, content marketing, inbound marketing, lead generation, social media marketing, and SEO. For the latest trends in advertising and branding, contact MDG today at 561-338-7797 or visit www.mdgsolutions.com.