"This is Water"—The Unapproved Video Tribute to David Foster Wallace Goes Viral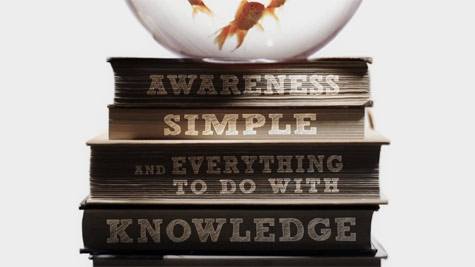 In 2005, David Foster Wallace delivered the commencement address at Kenyon College. In an incredibly dry tone of voice, Wallace dished out his raw and inspiring take on life after college. Wallace's "This is Water" addresses the "capital T truth, with a whole lot of rhetorical niceties stripped away." Fast-forward eight years, and the speech has now grabbed the world's attention. Without any permission whatsoever, The Glossary, a small, Los Angeles video production firm, brought Wallace's cynical words to life in a cinematic short film, aptly entitled "This is Water." The video has already garnered millions of views and the views are growing fast. Adweek held a Q&A with the video's director, Matthew Freidell, and its producers, Allison Freidell and Jeremy Dunning.
In the email interview, the creators of the video admitted that the undertaking was incredibly risky and said, "Wallace has an extremely passionate following and we knew it wouldn't be easy to adapt the original version." Additionally, the video was made without permission from Wallace's publishing house. With great faith and passion, The Glossary made the bold move to film without consent. "We are in no way making any money directly from this video; it was purely a passion project. While we had high hopes for this, we could have never seen all of this attention coming. Sometimes it's better to ask for forgiveness than permission," the creators said. "Our main goal was to expose people to the content of the speech." If the overwhelming number of YouTube views is any indication, Wallace's words have officially been resurrected.
Dry, cynical, and utterly relatable, Wallace's commencement speech is unbelievably inspiring and his unvarnished account of the truth can't go unnoticed. While Wallace's speech is powerful on its own, the addition of visuals elevates the importance of his words even more. The Glossary created the viral video without any permission, but Wallace probably would have appreciated their brave and unusual approach.
To integrate video marketing into your digital advertising strategy, contact MDG today at 561-338-7797 or visit www.mdgsolutions.com.
MDG, a full-service advertising agency with offices in Boca Raton and New York, NY, is one of Florida's top video marketing agencies. Our 360° approach uses just the right mix of traditional and digital marketing to reach your advertising goals. While some industries may fare better in print and others online, we strive to create a balanced approach, where traditional and digital marketing efforts support each other and your message is tailored to the medium. To learn more about the latest trends in marketing and advertising, contact MDG today at 561-338-7797 or visit www.mdgsolutions.com.
Read more at Adweek.com.