The Striking Results Of Google Search Clean-Up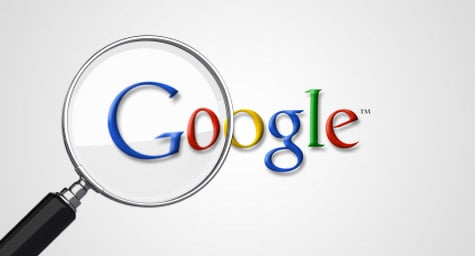 There's been a dramatic effect following Google Inc.'s recent move to lower the search rankings of Web sites deemed to offer very little useful information, reported The Wall Street Journal. Many popular social networking, retail and news sites have risen in Google's rankings, while some Web sites that had previously ranked high in searches for specific keywords have fallen sharply.
Google reworked the rankings in an effort to provide users with better quality content, thereby lowering the rankings of sites that provide just enough information to appear in search results to lure users to pages packed with advertisements. This shift will ultimately reward sites that provide original content such as informative articles, thoughtful analysis, in-depth reports, useful research and high-quality video.
"Long gone are the days of pirating article directories and content scraper sites for link equity," said Charlie Ellis, SEO strategist at MDG. "This was absolutely a necessary shakeout of the SERPs. Although Google feels it's removing 'junk' from its results, and in many cases they are, I'm sure quite a few companies have been affected negatively by the loss of long tail traffic from articles they contributed to content farms. Sorry ezine and hubpages…I'm sad to see you go!"
While user feedback has been positive, there is concern that perfectly legitimate sites are being unfairly punished and people may end up losing their jobs as online revenues change. Many sites rely on Web traffic from Google searches and even a tiny drop in the rankings could make a significant impact and may reduce the revenue generated from ads on their pages.
As a result, companies who have been negatively impacted are springing into action to improve the quality of their content and reduce the number of ads on their sites, all in an effort to climb back up in the rankings.
The Web sites who have benefited from the shift include the social networks LinkedIn and Facebook, the retailers Target and eBay, and the news sites Fox News and New York Daily News. Web sites hurt by the new rankings were EzineArticles.com, WiseGeek and TheFind.com, among others. These new rankings are estimated to impact 12% of U.S.-based search queries with plans to expand outside the U.S. in the near future.
Overall, Google's new rankings appear to be a move in the right direction for both users and businesses with higher quality content rising to its rightful place in the rankings.
Charlie Ellis is the SEO strategist at MDG. MDG, a full-service Florida advertising agency, with offices in Boca Raton and New York, NY, specializes in developing targeted Internet marketing solutions, exceptional creative executions and solid branding and media buying strategies that give clients a competitive advantage.
Our core capabilities include print advertising, branding, logo design , creative, digital marketing, media planning and buying, TV and radio, public relations, Web design and development, email marketing, social media marketing and SEO. To view MDG's portfolio, click here.