The Super Bowl Ads That Won (and Lost) with Consumers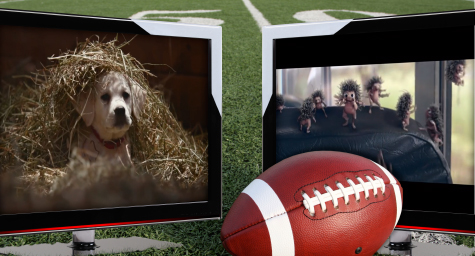 Commercials from the Super Bowl XLIX broadcast featuring proud girls and sad puppies were the biggest hits with consumers, according to data coming in this morning.
An analysis by Adobe of 4 million social media mentions found the Always "#LikeAGirl" ad—which showcased an inspirational female empowerment message—sparked the most chatter on social media networks. A separate sentiment report from Networked Insights found the ad also had the best emotional response, with consumers feeling big lifts in joy, happiness, and trust while viewing.
A different social media sentiment analysis from Prime Visibility found Budweiser's "Lost Dog" ad—which told the story of a puppy separated from his human owner and Clydesdale friends—to be the biggest winner.
Other ads that both inspired lots of social chatter and positive emotions according to the reports include: Loctite Super Glue's fanny pack-tacular "Dance"; Avocados from Mexico's revisionist history "#FirstEverDraft"; Dove's dadspirational "#RealStrength"; Esurance's "Say My Name" featuring the return of Walter White; and Snickers's "The Brady Bunch."
Which commercials were busts?
A number of ads from carmakers inspired little social media reaction and little positive sentiment—including spots from Lexus, Mercedes-Benz, and Toyota.
However, the biggest fail was Nationwide's "Make Safe Happen"—which featured a boy talking about all the things he can't do because he died. The spot got plenty of attention on social media, but the reaction was almost universally negative.
As the sentiment report from Networked Insights put it: "[The Nationwide ad] really angered consumers with the implication that their kids might die in a horrific accident." Ouch.

Take advantage of the impact of creative TV advertising. Contact MDG today at 561-338-7797, or visit www.mdgsolutions.com.
MDG is a full-service advertising agency and one of Florida's top branding firms. With offices in Boca Raton, FL and New York, NY, MDG's core capabilities include branding, logo design, digital marketing, print advertising, mobile marketing, email marketing, media planning and buying, radio and TV advertising, outdoor, newspaper, online video advertising, website design and development, content marketing, social media marketing, and SEO. To stay on top of the latest trends in marketing and advertising, contact MDG today at 561-338-7797.