The Top 10 Winners in Google's New "In-Depth Articles" Feature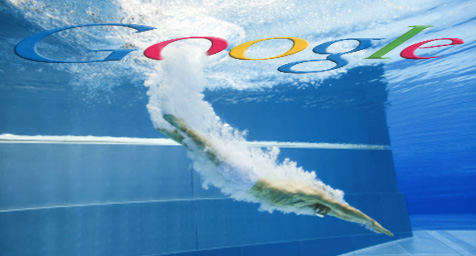 In August, Google quietly launched a new search feature that displays "in-depth articles" in response to broad topic searches like "jobs" or "pregnancy." Although the move may seem unremarkable on the surface, it's having major implications for a number of well-known publishers, according to a recent article in Forbes.
Top search queries that yielded in-depth results in Forbes' search include:
  Jobs
  Ancestry
  Wedding dresses
  Shoes
  Toms
  50 shades of grey
  Laptop
  Halloween costumes
  Diabetes
  Smartphone
It's important to note that, unlike most searches that give precedence to more recent sources, these broad topic search results include long-form content that may be years or even decades old. Last month, after Google added publication dates to in-depth results, Forbes discovered that more than half of the featured articles that turned up were published prior to 2011. One source, for the query "stock market," dated all the way back to 1979.
The results of the Forbes test suggest that Google's chief criteria for in-depth results favor "evergreen" content from respected news sources. Most of the articles come from major publications like The New York Times, with a few notable exceptions. Some smaller publications like The Charleston Gazette, The Wilson Quarterly, and Precision Nutrition also made the cut.
All in all, Forbes' data, taken mostly from "a set of 10,000 search queries on the morning of September 14th," reveals that only 10 publishers accounted for 65% of the in-depth URLs listed by Google.
Here are the top 10 winners in Google's new emphasis on in-depth articles:
nytimes.com – 25.3%
wsj.com – 8.0%
newyorker.com – 5.7%
theatlantic.com – 5.6%
wired.com – 4.2%
slate.com – 3.9%
businessweek.com – 3.7%
thedailybeast.com – 3.3%
forbes.com – 2.8%
nymag.com – 2.7%
The number one ranking of The New York Times suggests that social stats also play a key role in Google's preferences. In fact, all those publications at the top of the list ranked high in terms of Facebook, Twitter, and Google+ shares.
So how will Google's new broad topic search results impact marketers hoping to be included in those results? Although it may be too early to draw any solid conclusions, Forbes plans to continue its tests. For now, the more long-form content you publish, and the more that content is shared, the more likely you'll be to earn long-term preference among Google's in-depth search results.
If you'd like to learn more about how to make Google's new emphasis on in-depth articles work to your advantage, contact MDG today at 561-338-7797 or visit www.mdgsolutions.com.
MDG, a full-service advertising agency with offices in Boca Raton and New York, NY, is one of Florida's top creative ad agencies. Our 360° integrated approach uses just the right mix of traditional and digital marketing to reach your advertising goals. MDG's core capabilities include print advertising, branding, logo design, creative, digital marketing, media planning and buying, radio and TV advertising, Web design and development, online video advertising, email marketing, social media marketing, and SEO. To stay on top of the latest trends in search marketing, contact MDG today at 561-338-7797 or visit www.mdgsolutions.com. For more examples of the kinds of content that's favored by Google, take a look at "Top 10 Types of Content That Google Favors."