The Top Trends Driving Advertising in 2016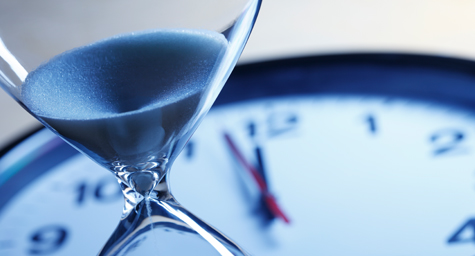 Advertising doesn't occur in a bubble, but depends on an understanding of the needs, notions, and nuances of a society. To help advertisers gauge the consumer climate for 2016, Ford Motor Co. and its ad agency, Ogilvy, tracked the top trends affecting our world today that will affect advertising this year. MediaPost.com shared a look at the leading behavioral trends that will drive ads and approaches in 2016.
Saluting Surprising Heroes
While many people have lost their confidence in established leaders, they've gained a newfound respect for the good citizens in a community. The goodwill of these ordinary heroes is inspiring others to follow their lead and contribute to their communities.
Relying on Self-Reliance.
As people have become more self-reliant today, this has led them to want products and services with a strong sense of purpose and value. They're seeking quality, dependability, and versatility in everything they purchase and use. As a result, a better lifestyle is no longer about the quantity of a person's possessions, but about their quality and utility.
Little Time and Lots to Do
Our busy lifestyles have left us with very little time and a lot of things to do. Ironically, the technological advances designed to save us time have given us much less time than ever. For example, technology has blurred the line between home and work and led to constant connectivity, especially for younger adults trying to establish themselves in the workplace. People are now spending more time using technology for work and less time enjoying their lives.
Total Technology
With the emergence of full-service technology and the artificial intelligence that anticipates a person's needs, technology has become even smarter than people. This is expected to drive new innovations to enhance our quality of life.
Mindfulness is Top-of-Mind
Today, mindfulness isn't a fad, but a fact of life. According to the research, more than three-quarters of adults in the U.S., Spain, and Australia said that mindfulness has become a mainstream way to live.
A Revived Interest in Aging
With people living more health-conscious and longer lives today, our fascination with aging is greater than ever. Significant changes in healthcare, medical science, and nutrition are allowing older adults to have a much higher quality of life with every passing year. Consider these statistics:
By 2015, 2 billion people in the world will be over age 60.
Studies have shown that Norway is the best country to age in because it offers financial security with age and a high employment rate for elderly citizens.
Japan has the most residents over the age of 100, with 61,000 centenarians.
Different is Desirable
The days of striving for similarity are long gone as people are now looking for ways to celebrate diversity. People want to stand out and be unique in order to be noticed. As a result, it's become much harder for marketers to segment consumers effectively. This has led to today's emphasis on connecting with consumers in customized and unique ways that suit their personal distinctions.
Shopping for a Retail Experience
While retail once revolved around products, it's now all about the experience. This has led retailers to develop new and creative ways to connect with their customers in personal and meaningful ways. Take a look at these shopping statistics:
48% of U.S. consumers would buy more from a retailer that customizes the experience.
81% of European buyers will pay more for a much better in-store experience.
A Flexible Economy is at Work in the Workplace
The emergence of a sharing economy and freelancers has redefined the business environment. As a result, this has removed the walls of the workplace and allowed companies to have greater productivity while giving workers flexibility, freedom, and fulfillment.
Waste is in Bad Taste
Waste has captured the world's attention and created a sense of obligation to reduce the amount of waste we produce, as well as recycle and reuse materials. Today, everyone from individuals to large corporations is seeking ways to gain value from waste and promoting the sense of sustainability.
Look ahead to what's ahead in advertising. Contact MDG.
MDG, a full-service advertising agency with offices in Boca Raton and New York, NY, is one of Florida's top branding firms. MDG's capabilities include print advertising, direct mail marketing, branding, logo design, creative, media buying and planning, radio and TV advertising, outdoor, newspaper, digital marketing, website design and development, online video advertising, infographic development, email marketing, video marketing, mobile marketing, content marketing, social media marketing, paid search marketing, and SEO. To learn about the latest trends in advertising and branding, contact MDG.