These Must-See Outdoor Ads Got People Talking in 2016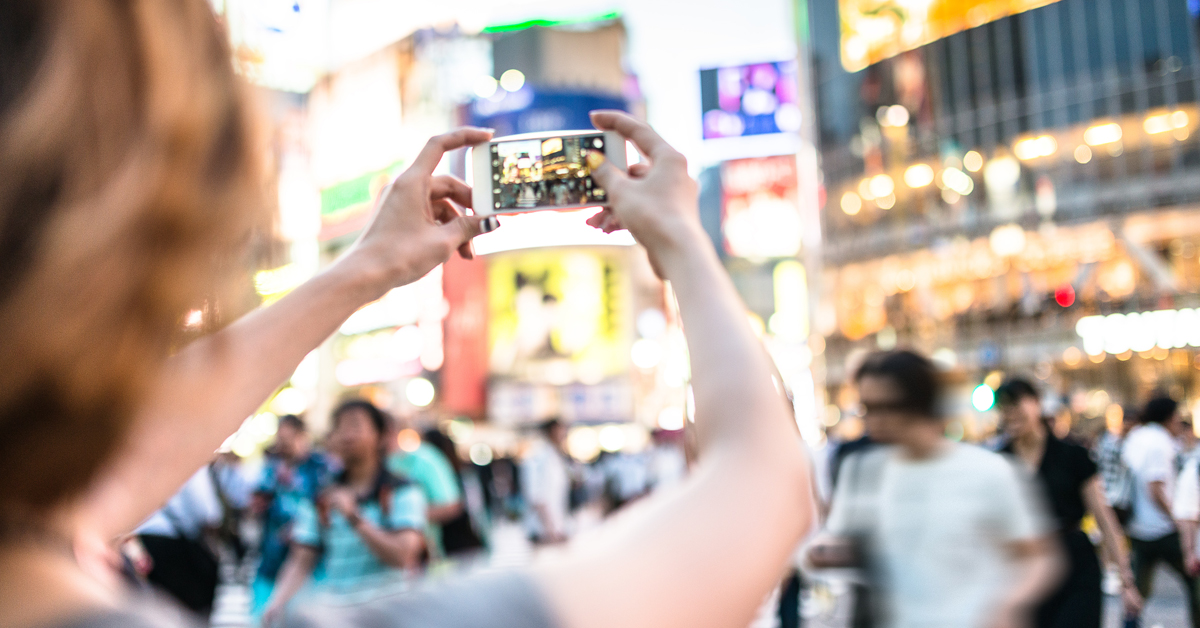 While millions of outdoor ads are placed every year, a few stand high above the rest by being creative, compelling, and sometimes completely crazy. Outdoor advertising may be more traditional than many modern marketing methods, but some are far from conventional and catch everyone's attention through their humor, wit, or outrageousness. The businesses brands and agencies behind these clever ads prove that taking a risk and trying something new can often be well worth it. In 2016, there were a number of outdoor ads that were so brilliant and brave that they stopped everyone in their tracks. Adweek.com searched the world and found the 16 outdoor ads that truly stood out from the crowd, and now we're sharing five of the wittiest, wildest, and wackiest ones.
Patricia Houlihan Has Laser Focus
Vancouver real estate agent Patricia Houlihan placed a single bus-stop ad in Burnaby, British Columbia that soon made it to the front page of Reddit. The irreverent, unique, and campy ad stood out from the sea of regular real estate ads in the area.
Reebok Raced to Attention
Early in 2016 in Stockholm, Reebok placed an outdoor ad that featured a built-in speed camera that was equipped with tracking technology that could measure the pace of people running by it. Pedestrians had to run past the billboard, and those who were faster than 10.5 miles per hour unlocked a new pair of ZPump 2.0 shoes. The ad had people running to see it and try to out.
Elevation Pictures Spied an Outdoor Opportunity
Elevation Pictures promoted Oliver Stone's film about whistleblower Edward Snowden by erecting a billboard that actually spied on Toronto passersby and then streamed the footage of their path along the street for all to see. The ad allowed people to experience the terror of being spied on, which was the movie's theme, by putting themselves in the shoes of other violated victims.
Burger King Scares Up a Ghost of an Idea
Burger King cooked up the best Halloween prank of 2016 by masquerading a Queens, New York BK location as the ghost of its rival, McDonald's. The restaurant was dressed up in spooky white sheets with a huge banner that read, "Booooooo! Just kidding, we still flame grill our burgers. Happy Halloween." The idea was scarily brilliant and had customers screaming with laughter.
Art Institute of Chicago Has a Stroke of Brilliance
To commemorate an Art Institute of Chicago exhibit that featured all three versions of Van Gogh's "The Bedroom" masterpiece for the very first time in North America, a full-scale, livable model of the painting was re-created in a historic Chicago building by Leo Burnett in partnership with the media agency Spark and the museum. Then, they actually let people rent it out for the night through Airbnb. This literally let people experience the genius of this artistic master by picturing themselves in the world of Van Gogh.
Want to see which outdoor ad was most groundbreaking, along with the others that shocked and stopped people in their tracks last year? Click here.
Check out the most eye-catching trends in outdoor advertising. Contact MDG.
MDG, a full-service advertising agency with offices in Boca Raton and New York, NY, is one of Florida's top branding firms. MDG's capabilities include print advertising, direct mail marketing, branding, logo design, creative, media buying and planning, radio and TV advertising, outdoor, newspaper, digital marketing, website design and development, online video advertising, infographic development, email marketing, video marketing, mobile marketing, content marketing, social media marketing, paid search marketing, and SEO. To learn about the latest trends in advertising and branding, contact MDG.