This Holiday Shopping Season, Some of the Biggest Crowds Will be Found Online [Infographic]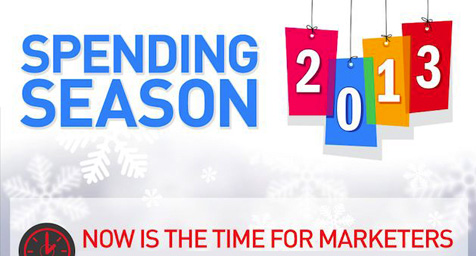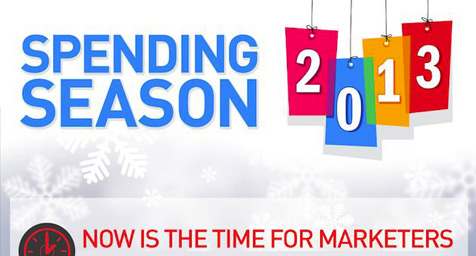 It's not even Thanksgiving yet, but holiday shoppers have already begun purchasing their first gifts. It's reported that as many as 14.3% began buying in early November with another 11.8% expected to purchase before the Thanksgiving holiday. According to a recent infographic posted by MarketingProfs, where they're shopping may be just as important as when.
Roughly 92% plan to do at least part of their shopping online this year, researching and purchasing gifts from a laptop, desktop, smartphone, or tablet. The number one reason cited for going online versus going to the mall was the more relaxed experience. Convenience also ranked among the most-often cited reasons for online shopping preference. Shoppers are looking to avoid the stress of searching for parking and fighting the crowds.
[jump]
For those retailers hoping to reach moms with kids, the best place to find them will be desktops. More than 45% of moms will use desktops to shop online, while women who are not moms tend to prefer laptops. Dads will split their shopping over multiple devices with just over 60% likely to use laptops, 53% desktops, 56.6% smartphones, and 54.8% tablets.
Mobile will play a bigger role, too. More than 45% of shoppers plan to use smartphones, and more than 41% plan to use tablets. That puts smartphone use up 51% year over year and tablet use up 190%.
Even many of those who shop at a store plan to employ mobile devices as part of the purchasing process. According to the infographic, 40% will use mobile devices for activities such as comparing prices, reading product reviews, and searching for coupons or promo codes. Mobile shopping apps will also play a role with four out of five mobile users consulting retailer apps like Amazon to browse or make purchases. Women (55%) are even more likely to employ shopping apps than men (42%).
If there's a lesson to be learned from the infographic, it's that retailers should start early and cover all fronts. Advertisers need to go where the money is. And more than ever, that means going online.

Infographic by Burst Media.
For more on how to mobilize your mobile marketing efforts, contact MDG today at 561-338-7797 or visit www.mdgsolutions.com.
MDG is a full-service advertising agency and one of Florida's top creative ad agencies. With offices in Boca Raton and New York City, MDG's core capabilities include branding, logo design, print advertising, digital marketing, mobile marketing, email marketing, media planning and buying, TV and radio, outdoor advertising, newspaper, video marketing, Web design and development, content marketing, mobile marketing, social media marketing, and SEO. To stay on top of the latest mobile marketing trends, contact MDG today at 561-338-7797 or visit www.mdgsolutions.com. To learn how to capture more of the lucrative mobile shopping market, download MDG's new e-book, "How to Bag More Mobile Shoppers this Holiday Season."