#ThisGirlCan Campaign from Sport England is Working Up Women's Desire to Work Up a Sweat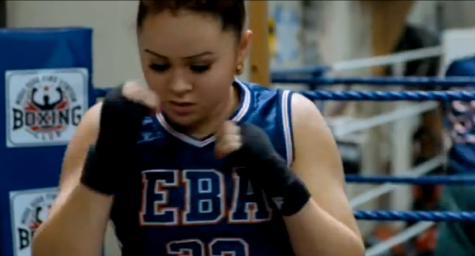 A new ad campaign from Sport England is telling women not to sweat it about breaking a sweat. In their "This Girl Can" campaign, women are shown dripping with sweat, with messy hair, and red faces to promote the real-life look of fitness. To help women feel more comfortable getting into the gym and out on the field, Sport England wants to shatter the long-held image that perfect girls with perfect abs are the only ones who should exercise. The Independent reported on how the #thisgirlcan campaign is encouraging women to be more active and how it's getting lots of social media activity.
Giving Sports a Sporting Chance
According to research by Sport England, two million fewer women between the ages of 18 and 40 are playing sports than men, yet 75% of them want to be more active. While time and cost were some of the factors that stopped them from sports, it was the fear of being judged over their weight or lack of skill that prevented most from participating. This ambivalence over activity only seems to exist in England, so this campaign was created to work on this issue of working out.
Being Pro-active About Being Active
The campaign includes television, digital, and outdoor ads starring women of all sizes and shapes discussing their love of exercise.
While other female fitness ads show models looking slim and sexy, these ads fight that stereotype with women drenched in perspiration and close-up shots of cellulite. And the women featured in these ads were picked from the parks and playing fields while out enjoying exercise. They're real women with a real love for exercise and fitness. Appearing over these real-life scenes are motivational mottos to help boost women's confidence.
Social Media Support for Women in Sport
According to Buzzfeed.com, the ad campaign is already a huge success and many high-profile people have publicly shared their support. The ads have quickly gone viral and earned more than million views across social media sites.
Discover creative strategies for powerful advertising. Contact MDG.
MDG, a full-service advertising agency with offices in Boca Raton and New York, NY, is one of Florida's top branding firms. MDG's capabilities include print advertising, direct mail marketing, branding, logo design, creative, digital marketing, media buying and planning, radio and TV advertising, Web design and development, online video advertising, email marketing, content marketing, social media marketing, and SEO. To learn about the latest trends in advertising and branding, contact MDG.