Though Multi-Channel Users, Consumers Still Prefer Email Marketing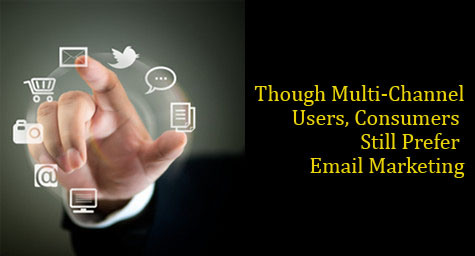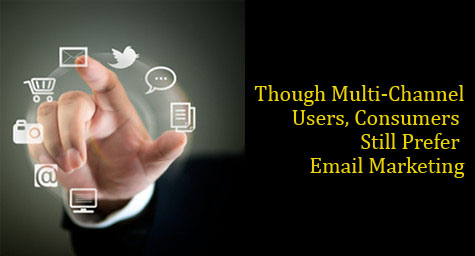 One-third of consumers would like for digital marketers to invest more in email marketing campaigns, while almost one-quarter would prefer them to allot more money toward both improving a brand's website and enhancing their general Facebook presence. These are the results of the ExactTarget Marketers from Mar study that revealed the digital marketing methods preferred by consumers today. MediaPost.com highlighted the following key results from the research.
Email marketing is favored by the majority of respondents, as well as by almost half of marketers. In fact, 93 percent of marketers and half of consumers have made a purchase due to a particular email marketing message and more than 90 percent of consumers subscribe to one or more brand email.
While Facebook remains a popular marketing platform for social media interaction, only around one-quarter of consumers prefer to connect with brands on the social network over other digital marketing channels. Still, 58 percent of consumers have 'liked' a brand on Facebook, which is a 20 percent jump over the last two years. It's important to note that less than one-quarter of consumers and 41 percent of marketers have made a purchase as a direct result of a Facebook message. This shows how email marketing is a much stronger driver of sales.
Finally, Twitter is favored for getting previews of new products by almost half of consumers and 58 percent of marketers. While more than 60 percent of marketers follow one or more brands on Twitter, only 12 percent of consumers do the same, which may seem like a meager amount but is actually a seven percent increase in consumer following since 2010.
These results show that email remains a powerful and preferred means of digital marketing among both consumers and marketers. Social media platforms can certainly be useful as part of an integrated marketing strategy, but it's important to include an email marketing component in order to maximize the effects of the digital strategy.
To learn more about the latest trends in email marketing, contact MDG.

MDG, a full-service advertising agency with offices in Boca Raton and New York City, is one of Florida's top integrated marketing agencies. Our 360° integrated marketing strategies use just the right mix of traditional and digital advertising to reach your goals. While some industries may fare better in print and others online, we strive to create a balanced approach, where traditional, social media, and digital marketing efforts support each other and your message is tailored to the medium. To stay on top of the latest email marketing trends that will make an impact for your business, contact MDG.
Read more at MediaPost.com.