Three Mid-Funnel Metrics For Dynamic Digital Video Ads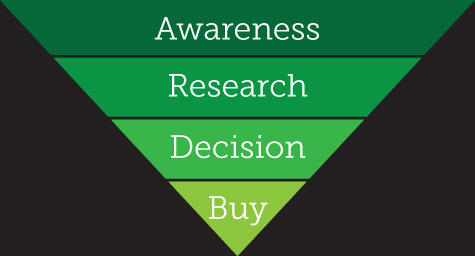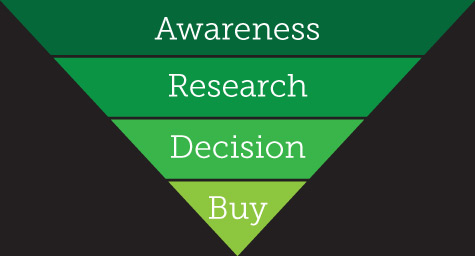 While there is much debate surrounding the measurement of digital video ads, the one aspect rarely mentioned is the middle of the sales and marketing funnel. The majority of digital metrics focus on the bottom of the funnel, which counts clicks, visits, leads and conversions. The remaining measure the top of the funnel regarding engagement, interaction, frequency and reach. Now, the mid-funnel metrics comprised of generating awareness and driving direct response are finally getting the attention they deserve. Clickz.com outlines three remarkably robust and repeatable mid-funnel metrics that marketers can establish and employ.
1. Identifying Interest – If viewers actively choose to watch a video ad, they have made the measurable move from awareness to interest. Rather than video ads that play automatically, ad units that make users actively play a video or perform some other action provide concrete performance metrics. By dynamically shifting the initial content, advertisers can see which messages generate the greatest interest and optimize as needed.
2. Counting Consideration – When people stop to watch a message within an ad unit or learn more about a product, they are considering its worth. With duration metrics, marketers can know what percentage of a total video is being actively viewed. The more they watch, the greater the consideration. Marketers can also dynamically change the content to determine which videos generate longer viewing and more consideration.
3. Intent – This is difficult to measure because without seeing actual action, marketers don't know whether a person will take the next step to buy. But clicks aren't the only form of online ad action. Once people are watching a video, they might perform various intent actions within the ad, such as liking on Facebook or downloading a coupon. Today, dynamic video-based ads can provide numerous calls to action within the actual ad unit that go far beyond a simple click.
The beauty of these mid-funnel metrics is that they are repeatable and retain their value beyond a single program. They also leverage video, which is the fastest-growing form of digital advertising and provides superior measurement based on how the content is viewed and the action it drives. These mid-funnel advertising metrics of interest, consideration, and intent fill in the gap for a comprehensive, digital marketing strategy that can lead to even greater digital opportunities today and tomorrow.
MDG, a full-service Florida advertising agency, with offices in Boca Raton and New York, NY, specializes in developing targeted Internet marketing solutions, exceptional creative executions and solid branding and media buying strategies that give clients a competitive advantage. Our core capabilities include print advertising, branding, logo design, creative, digital marketing, media planning and buying, TV and radio advertising, public relations, video marketing and production,  Web design and development, website email marketing, social media marketing and SEO. View MDG's creative marketing portfolio.