Three Reasons Why Responsive Web Design is Responsible Web Design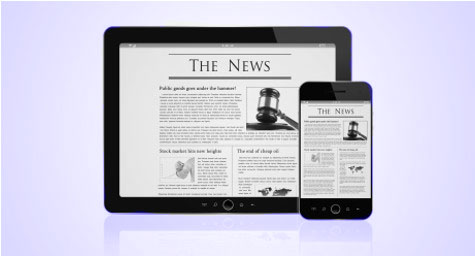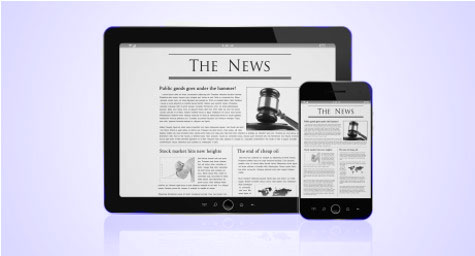 As mobile devices rapidly become the preferred way for people to access online content, web designers are faced with the dilemma of developing mobile websites that can be viewed on a large variety of digital devices. They have found the solution in responsive web design (RWD), which is a method for creating websites that respond to an extensive range of mobile devices and provide the desired content in optimal mobile form. MediaPost.com offered the following three reasons why responsive web design is quickly becoming the most popular trend in website design and development.
1. RWD's Momentum Has Made It Mainstream – If it seems like every web designer is jumping on the responsive design bandwagon, it's because they actually are. In less than two years, responsive web design has been adopted by almost every website to make them mobile friendly for the booming mobile audience. Now, the responsive web design method is naturally being included in the designer's workflow.
2. RWD is Considered an SEO Best Practice by Google – Google has strongly endorsed responsive web design as its preferred format for optimal SEO. RWD also consolidates all inboard links to a shared destination, which eliminates the issue of inbound link fragmentation where the destination page is the same despite different URLs.
3. RWD is a Must for Mobile Audiences – Mobile users have come to expect mobile friendliness when searching the web from their mobile device. Recent research from Google showed that 67 percent of mobile users claim to be more inclined to buy a product or service from mobile-optimized websites, while almost three-quarters of consumers say they are more likely to re-visit that website in the future.
With mobile devices becoming the new norm for accessing online content, responsive web design is essential to ensuring that mobile users have the best possible digital experience. Fortunately, responsive web design is easy to implement and effective for SEO, and conducive to the introduction of new mobile devices and operating systems. All of these reasons have turned responsive web design into a responsible and valuable way to design for today's digital audiences.
To learn how to improve results by integrating responsive web design into your mobile marketing strategy, contact MDG.
At MDG, a creative Florida marketing firm with offices in Boca Raton and New York, NY, our 360° marketing approach uses just the right mix of traditional and online media to reach your marketing goals. While some industries may fare better in print and others online, we strive to create a balanced approach where digital and traditional marketing efforts support each other and your marketing message is tailored to the medium. To stay on top of the latest trends in mobile marketing, including responsive web design, contact MDG.
Read more at MediaPost.com.