Three Trends Transforming Online Retail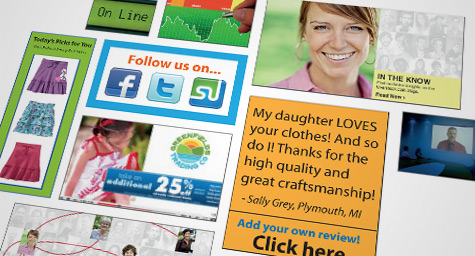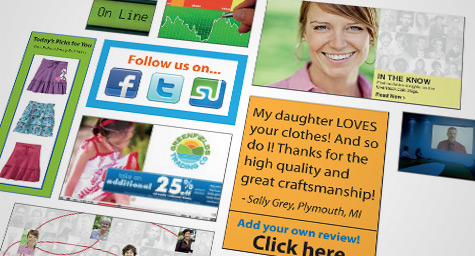 Online shopping has changed dramatically in recent years. While consumers used to go online to simply make a purchase, today's technology lets them browse, compare, research, and explore at any time and from anywhere. A recent Limelight Networks study sheds light on the top three trends shifting the shape of shopping in the online arena.
The Value of Video – The appeal of video is already evident with the largest online retailers, such as Amazon and Overstock, which incorporate video into almost all of their product pages. According to eMarketer, retailers claim higher conversion rates and fewer abandoned shopping carts when video is added to their sites. Customer satisfaction has also been linked to video marketing, with recent research showing that etailers who significantly used video received the highest customer satisfaction ratings during the 2010 holiday shopping season. In addition, an independent Limelight Networks study showed that customers rate video product demonstrations and video reviews as extremely important features, especially for customers who spend a large amount of money online. This correlation demonstrates the value of video in enticing top shoppers.
The Magnitude of Mobile – Today, retailers have a wealth of ways use the convenience of mobile channels to engage audiences and build brand loyalty. While the overall percentage of mobile purchases is relatively low, mobile devices are playing an increasingly important role in the online shopping process. Studies show that smartphone users frequently comparison shop and read product reviews on their mobile devices, as well as that iPad owners are more likely to buy a product after viewing a mobile ad than other device owners. These findings indicate that mobile is making a real impact, even if it has yet to catch on with the majority of shoppers. Now that QR codes have become one of the hottest mobile trends, brands have more opportunities to promote themselves to customers who are actively seeking more information. The main concern with mobility is whether a brand's information is compatible with the wide array of mobile devices and tablets. The consumer's impression about a brand can be greatly affected by the quality and ease of the online shopping experience, so companies must ensure that their websites are optimized for maximum mobile access.
The Power of Personalization – The popularity of the personalized online shopping experience is the result of both social networking and the potential of in-depth analytics. Today's advanced analytics make it simple to track online behavior and customize future interactions, from saving a shopper's preferences to sending targeted coupons based on purchasing trends. Customers appreciate these personalized touches, with research showing that customized product recommendations and saved billing information are extremely important to consumers. The social networking side comes into play as social sites have become the third-highest traffic drivers to department store websites. This indicates that online conversations are strongly influencing shopping behavior. As a result, retailers need to extend their presence into the social media realm since this is increasingly the source of online shopping decisions.
All three of these trends are already affecting the online shopping experience and are expected to become more apparent in coming years. Now is the time for brands and marketers to start using these powerful tools to provide customers with a more satisfying online experience, which can ultimately secure their shopping loyalty.
MDG, a full-service Florida advertising agency with offices in Boca Raton and New York, NY, specializes in developing targeted Internet marketing solutions, exceptional creative executions and solid branding and media buying strategies that give clients a competitive advantage. Our core capabilities include print advertising, branding, logo design, creative, digital marketing, media planning and buying, TV and radio advertising, customer relationship management, loyalty programs, public relations, Web design and development, email marketing, content marketing strategies, social media marketing and SEO. View MDG's creative marketing portfolio.