Three Ways To Avoid Violating Google's Guidelines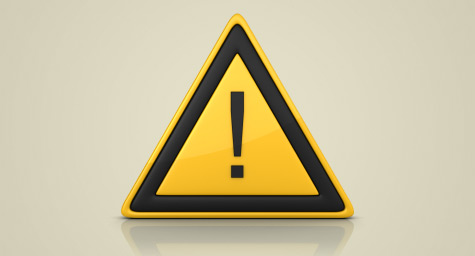 Google has strict webmaster guidelines, and web developers would be wise to abide by them. MediaPost.com reported that when Overstock.com and Forbes recently overstepped their bounds, their violations resulted in the wrath of Google. Now, webmasters and SEOs are taking another look at their sites to make sure they're not breaching Google's guidelines. The following three tips can help ensure you stay on Google's good side.
1. Steer clear of duplicate content – Sometimes duplicate content is unavoidable. If there's the possibility of having multiple pages of the same content indexed, be sure to use the canonical tag on the versions you don't want to have duplicated in the results. Canonical tags consolidate all of the inbound link value to the version of the page you select. This is a valid solution for duplicate content issues that is also supported by Google.
2. Stay away from using hidden text and hidden links – If you're hesitant about putting a certain keyword on your website, think twice about the reason you're targeting that keyword. If the keyword is unflattering but you want to appeal to a certain market, be creative and incorporate that keyword into your messaging with a positive twist. With a little creativity, you can work in the words honestly.
3. Be selective when purchasing links – Many SEOs are against buying links, but there is an abundance of worthwhile paid links available that are valuable for many reasons aside from SEO. Still, be careful with paid links and avoid buying links only to boost your SEO rankings.
Google's guidelines are actually very sensible. As long as you follow them closely and link honestly, you shouldn't have any Google grief.
MDG, a full-service Florida advertising agency, with offices in Boca Raton and New York, NY, specializes in developing targeted Internet marketing solutions, exceptional creative executions and solid branding and media buying strategies that give clients a competitive advantage.Our core capabilities include print advertising, branding, logo design, creative, digital marketing, media planning and buying, TV and radio advertising, public relations, Web design and development, email marketing, social media marketing and SEO. View MDG's creative marketing portfolio.