Throwback Thursday Memories Keep Myspace in Your Mind Today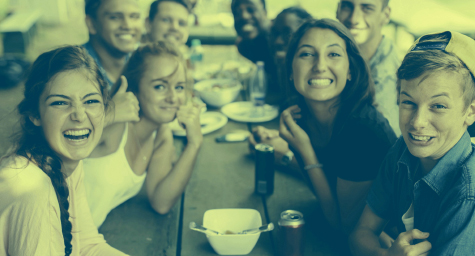 If you thought that Myspace was a social media memory, think again, because the early photo-sharing platform is still on minds today due to the popularity of Throwback Thursday (#TBT) posts. This social start-up that started everyone on social media has now earned a niche as network for nostalgia that draws 50.6 million unique visitors each month. To see how Myspace has remained in our hearts and minds today, Mashable.com shared the big picture.
As we all recall, Myspace was the forerunner to Facebook that brought hip, young adults onto the social media scene through its focus on sharing music and pop culture in the early 2000s. But after a few years, Myspace was replaced by the friend-focused force of Facebook, which caused the network to net fewer and fewer visitors.
But in 2012, Myspace was revived through backing from Justin Timberlake and rebranded from a social stop into a music mecca. To visually distinguish its difference, the original uppercase S of "MySpace" was switched to a lowercase letter.
Today, the recent #TBT trend toward flashing flashback photos on Thursdays has brought people back to Myspace to find photos posted on the site from the early to mid 2000s.
Now Myspace has become more than a photo go-to. According to The Wall Street Journal, Myspace generated more than 300 million video views in November 2014 and has steadily gained a significant audience of young adults between the ages of 17 and 25.
Since every Thursday has people thirsting for #TBT photos, there's never been a better time to revisit Myspace to both find those age-old photos and discover the new age of Myspace.
Discover strategies for successful social media marketing. Contact MDG today at 561-338-7797 or visit www.mdgsolutions.com.
MDG, a full-service advertising agency with offices in Boca Raton and New York, NY, is one of Florida's top branding firms. MDG's capabilities include print advertising, direct mail marketing, branding, logo design, creative, digital marketing, media buying and planning, radio and TV advertising, Web design and development, online video advertising, infographic development, email marketing, mobile marketing, content marketing, social media marketing, paid search marketing, and SEO. To learn about the latest trends in advertising and branding, contact MDG today at 561-338-7797 or visit www.mdgsolutions.com.