Time Inc. is Shattering Taboo by Selling Print Ads on Magazine Covers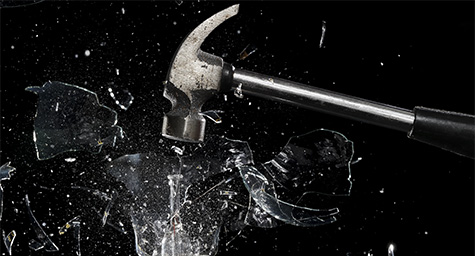 Times are changing rapidly, so Time Inc. is keeping up with today's consumer culture by starting to sell ad space on the covers of two of its most iconic magazines, Time and Sports Illustrated. The first company to claim this coveted cover space is Verizon Wireless. While the cover ads may be small, they mark a big moment in media as their arrival signals the end of a time-honored tradition that has made magazine covers exempt from advertising. Adage.com covered the publishing news that is likely to turn the page in print advertising.
"You can either say this is a groundbreaking decision to put ads on covers after 91 years in the business or you can say this is a relatively modest reference that catches up to what's going on in the industry," said Norman Pearlstine, Time Inc.'s chief content officer. "What we didn't want to do is to be perceived that we trying to hide from it."
While this newfound cover ad acceptance is likely to spark scorn in the industry at first, it should also lead others to follow.
It's important to note that the industry's major publishers have long resisted pressure to sell ad space on magazine covers out of observance to editorial guidelines from the American Society of Magazine Editors, whose mission has been to protect editorial independence from marketers. Yet publishers' enormous need for revenue has led them to explore the possibilities and profit potential of print ad placement on covers.
These new ad units come as Time Inc. is in the final stages of separating from Time Warner. Time Inc. is now striving to show that the company is willing to experiment with new advertising products in order to be creative in the industry and worthwhile for stakeholders, advertisers, and readers.
The cover ads on Time and Sports Illustrated are surprisingly small. In subscriber versions, they appear in the bottom corner in the mailing area with the phrase "For Best Results Use Verizon" and a page number for the interior print ad. Newsstand copies feature the ad by the bar code, but without the interior ad page number. The company is also pitching a "native placement" ad for the table of contents, which had also previously been forbidden to ads.
Eventually, the price of cover ads will be listed on Time Inc. rate cards, but the company declined to say the amount Verizon paid for this ad. Yet the company did affirm that the cover does come at a premium with the requirement of an ad page or custom content page in the issue. And this opportunity is currently only available to the magazines' largest advertisers.
These Time and Sports Illustrated issues are on newsstands now, and only time will tell if the industry gets sold on selling print ads on covers.
Read up on the latest in print advertising. Contact MDG today at 561-338-7797 or visit www.mdgsolutions.com.
MDG is a full-service advertising agency and one of Florida's top branding firms. With offices in Boca Raton and New York City, MDG's core capabilities include branding, creative, logo design, print advertising, digital marketing, mobile marketing, email marketing, media planning and buying, TV and radio advertising, outdoor advertising, newspaper, video marketing, Web design and development, infographic development, content marketing, mobile marketing, social media marketing, and SEO. For more on the latest trends in branding and advertising, contact MDG today at 561-338-7797.