Tips for Using Twitter Ads in Lead Generation Campaigns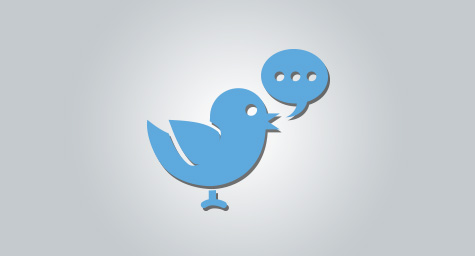 Using Twitter ads for lead generation gets a lot of buzz from businesses. But it's important to know how the ad format works in order to make it work for a brand. By understanding the structure and developing a successful social media marketing strategy, Twitter ads can deliver a wealth of worthwhile leads. To lead businesses toward success, SearchEngineJournal.com offered this trusted Twitter ad advice.
A Look at Leads vs. Engagement
Strategy is the secret when placing Twitter ads for lead generation. Some businesses beg for attention by placing ads anywhere and everywhere with little prudence or planning. While this approach may generate enormous engagement and brand awareness, it doesn't mean that those people are solid leads. By focusing on quantity over quality, these brands are failing to connect with promising prospects. The ads may get a lot of engagement, but they'll give little return on investment. If a company is looking for leads, there needs to be a strategy for placing their Twitter ads.
Targeting and Pricing are Leading Factors
These two factors can affect the success of a lead generation campaign on Twitter. The social media platform provides many targeting options to ensure that ads reach specific segments. Companies in industries with a strong social presence and a great deal of buzz can benefit from keyword targeting, which directs ads to people discussing certain topics related to an industry. Another useful tool is targeting handles, which feature the "@username" identification for Twitter users. This allows brands to choose the Twitter handles they want their Promoted tweets directed toward.
While some may think selecting more handles will ensure more exposure, all this really will ensure is a sky-high cost. With Twitter's ad format, prices are set by targeting specifications and comparable bids. As a result, there is a direct correlation between the level of engagement an ad receives and the cost per engagement paid. Reaching a high level of engagement may significantly reduce the price and let a company pay less than competitors. This means that advertisers need to try to target only the people they are certain will engage with their ads.
Closing In On the Best Format
There are a variety of creative options for generating leads on Twitter, which include:
Lead Generation Cards
Website Cards
Promoted Tweets with a link and image
Promoted Video campaigns
The Case for Cards
Lead Generation Cards and Website Cards are referred to as "Cards" because they include a visual element that makes them appear more prominent in a target's Twitter feed. Many consider them a cross between a banner ad and a text ad.
These cards have different qualities. Lead Generation Cards can feature images that measure 800 x 200 pixels, while Website Cards allow for images of 800 x 320 pixels. In addition, Lead Generation Cards offer a customizable call-to-action for a more highly targeted message, yet Website Cards don't provide that creative option and only offer predefined calls-to-action.
Finally, the largest difference is how users interact with the ads. When the call-to-action is clicked on a Lead Generation Card, Twitter will ask for permission to get the user's handle, name, and email address. Upon agreement, their data is collected and they are directed to a chosen landing page. When a user clicks the call-to-action on a Website Card, they are taken straight to a landing page without providing any information. The type of Card selected should be based on whether the goal is to gather names for direct mail lists or to learn more about the prospect's online behaviors.
The Potential of Promoted Tweets with a Link and Image
While both of the Cards can deliver results, there are other options that are just as effective, yet more cost efficient. Some marketers have been able to achieve high engagement and increase their conversions by using a basic 440 x 227 image for creative, along with an action-oriented message and link to a landing page. The only concern with this approach is that the ads must be brief because the images and links consume a lot of the 140-character limit.
The Perspective on Promoted Video Campaigns
This newer format lets advertisers use a video to promote their products and promotions. It's outstanding for lead generation because it quickly engages users and encourages them to act. It also allows any URL to be embedded into the call-to-action, but realize that the call-to-action can't be customized.
Another big benefit is their pricing structure. Lead Generation Cards, Website Cards, and Promoted Tweets are all charged per engagement, so advertisers must pay for every interaction. With Promoted Video campaigns, charges are based on video plays, which offers a wealth of free engagement, brand awareness, and lead generation.
As you can see, Twitter ads can be extremely effective for lead generation. By using these savvy suggestions, Twitter can lead directly to leads.
Discover lead generation strategies for social media marketing. Contact MDG.
MDG is a full-service advertising agency and one of Florida's top branding firms. With offices in Boca Raton and New York City, MDG's core capabilities include branding, logo design, print advertising, digital marketing, mobile advertising, email marketing, media planning and buying, TV and radio, outdoor advertising, newspaper advertising, video marketing, retail marketing, Web design and development, content marketing, social media marketing, and SEO. To discover the latest trends in advertising and branding, contact MDG.