Tips & Tricks to Help Improve Your Google+ Experience | Social Media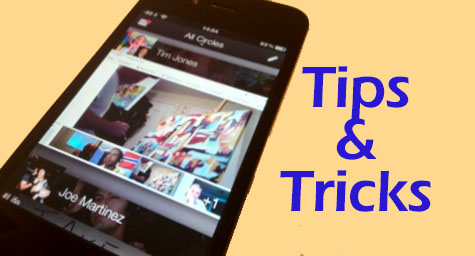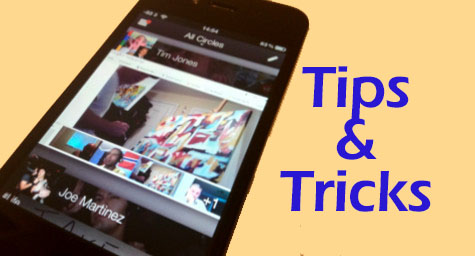 Google+ has started to develop a strong following now that more and more people are realizing the outstanding potential of the social media side of the search engine giant. It has received abundant praise for its design, blogging, and photography capabilities, which has allowed it to become more competitive with popular social media sites like Facebook and Twitter. To help both new and frequent users get the most out of the social media site, SimplyZesty.com offered the following helpful hints for a greater Google+ experience.
There are many shortcuts and secrets for users who blog or write online content on Google+. When writing the post, it's easy to make some sections more prominent by inserting certain symbols. Add an underscore symbol before and after the selected text to italicize it, or insert asterisks around the chosen text to make it bold, or put hyphens around the text to strike through it. Writers can edit a post even after it's been published by simply going into the post settings and clicking on "Edit Post."
It's also possible to link to a post on Google+ by right clicking on the date/time of the post and choosing "copy link address." Then, when it's put into the address bar or posted on another site, it will direct people to that post. Going into the post options and clicking on "Link To This Post" can also accomplish this.
Content writers and bloggers also appreciate the network's SEO capabilities. You can ensure that your name is recognized by the Google search engine by completing your "About" page, and then linking to any other social media profiles, as well as your website and to the people in your various circles. This will increase the chances of your profile appearing with a blog post and potentially raise your post's rankings in the results.
With Google+, it's easy to have many different circles of friends. For users who want to follow certain people more than others, it's easy to filter the amount of content that comes into your news feed from each circle. Just go into a circle's feed and there will be a slider bar beneath your name that lets you select the level of updates you want from this circle.
To invite friends of friends into your circle, go into "Circles" and click "Find People," then drag a friend's name into the search bar to receive a list of suggested friends. If few of your friends are on Google+ and you're seeking new ones, there are many active communities that can be found by checking out Google's suggestions page or exploring one of the many directories for the network. A unique friend feature is Hangouts, which allows users to talk to numerous friends simultaneously. It's easy to start a hangout, but even simpler to join one since the network notifies you when anyone in your social media circles is holding a hangout.
An extremely useful feature on the social media network is Google+ Ripples. It allows users to see how shared or viral a post or link became. Simply go into the post's options and click "View Ripples" to view a graph of the results along with each person's associated post.
Photographers have a full spectrum of features on Google+. The social media network's editing tools are comparable to the top photo-sharing programs and apps available and allow users to enhance their photos in numerous creative ways. You can also import images from any Instagram, Flickr, or Facebook Camera accounts into your Google+ account by simply uploading them into Dropbox, then uploading them into your Google+ account. In addition, there are a variety of advanced template tools that allow users to completely customize their profile images to add a higher level of visual interest.
When it comes to the social media side of the network, Google+ Events allows users to group the photos from everyone attending an event into one large photo album. All guests can instantly upload their photos into that single album to document the event in real-time. To avoid having your news feed inundated with too many event invites, just disable this feature by going into settings on the calendar and clicking on the desired invite options near the bottom of the page.
Beyond the personal side of Google+, the network has a lot to offer professionally. One key feature is a customizable+1 plug-in button available to add to your brand's website and social media posts. Another is the ability to disable comments on a brand's page if it's getting overwhelmed with negative or spam-like comments through post options.
As you can see, Google+ has evolved beyond a simple social media network to offer a complete range of useful features for every online purpose and pastime.
To discover the benefits of adding Google+ to your social media networks, contact MDG today at 561-338-7797, or visit www.mdgsolutions.com.
MDG, a full-service Florida advertising firm with offices in Boca Raton and New York, NY, specializes in developing targeted Internet marketing solutions, exceptional creative executions and solid branding and media buying strategies that give clients a competitive advantage. Our core capabilities include branding, logo design, creative, digital marketing, print advertising, media planning and buying, TV and radio, website design and development, email marketing, social media marketing, and SEO.
Read more at Simplyzesty.com.