To Celebrate 90th Birthday, Y&R Uses Facebook and Twitter Avatars to Algorithmically Create Billboard Mosaic in Times Square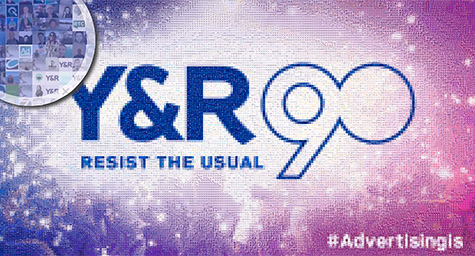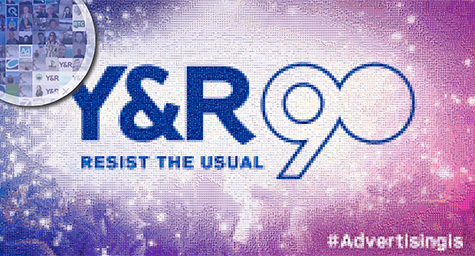 Advertising agency Y&R recently celebrated its 90th birthday with a digital billboard in Times Square in New York City. Since birthdays are a time to come together and celebrate, Y&R did exactly that, but with a social media and technological twist. MediaPost Raw reported on the agency's high-tech birthday celebration.
The ad agency placed a digital billboard in Times Square on its landmark birthday and asked people across the globe to join the celebration and interact between 2 and 3:30 p.m. that day through social media. They were invited to post to the billboard via Twitter and the hash tag #advertisingis. Y&R wanted only one gift this year—to know what advertising means to the world around them.
To elevate the social media experience, the agency joined forces with Hyperactivate, a startup whose technology can capture Twitter and Facebook avatars and create a mosaic algorithmically as users are posting and tweeting. People are able to interact with the mosaic and find their own posts and those of others, as well as discover hidden content.
According to Y&R, the data will show "who the biggest influencers are in the advertising industry by measuring the biggest activators of conversation." But let's not forget the most important part—the ad agency is nearly a century old. Happy 90th birthday, Y&R!
Discover the latest advertising innovations and learn more about the power of creative outdoor advertising. Contact MDG today at 561-338-7797 or visit www.mdgsolutions.com.
MDG, a full-service advertising agency with offices in Boca Raton and New York City, is one of Florida's top creative ad agencies. Our 360° approach uses just the right mix of traditional and digital marketing to reach your advertising goals. MDG specializes in developing integrated marketing strategies, exceptional creative executions, and solid branding and media-buying strategies that give clients a competitive advantage. Our core capabilities include print advertising, branding, logo design, creative, digital marketing, media planning and buying, radio and TV advertising, outdoor advertising, Web design and development, email marketing, social media marketing, and SEO. To stay on top of the latest trends in marketing and advertising, contact MDG today at 561-338-7797 or visit www.mdgsolutions.com.
Read more at MediaPost.com.