To Woo Visitors, Hoteliers Use Internet in Their Hospitality Marketing Strategies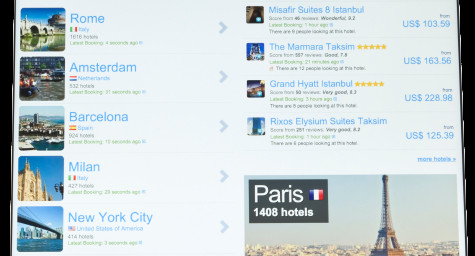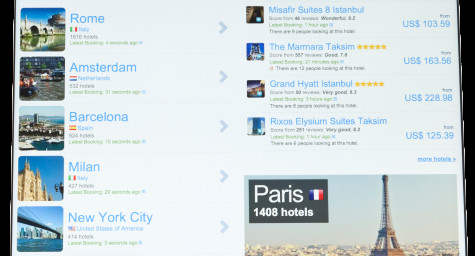 While the world struggles to recover from the recession, U.K. hoteliers are increasingly turning to the Internet to increase their occupancies. Many have found that a digital marketing direction is the most effective way to woo the world's travelers who regularly seek the best travel deals online. In fact, a recent social media travel survey of 1,700 travelers by TripAdvisor revealed that 76 percent of respondents had used the Internet for travel, 64 percent had visited a travel research website for vacation inspiration, and approximately 40 percent had used social media channels to plan their trips or get vacation ideas. StandardDigital.com recently reported on how hoteliers have been leveraging digital marketing on the Internet, social media, and photo-sharing websites in their hospitality marketing strategies to reach travelers who go online to plan where they go away.
"There is a strong correlation between social media and travel," according to Francis Mambea, manager of Swahili House in Tanzania. "We have not been left behind in this and have fully embraced e-bookings to bolster earnings."
While the Internet has been used by travelers for years and social media has become an increasingly popular way for hoteliers to offer exclusive vacation deals, photo-sharing websites have become the latest travel trend. The TripAdvisor survey showed that a whopping 91 percent of respondents enjoyed posting travel photos to these photo sites and 34 percent used 'check-ins' on these sites while traveling.
As today's hoteliers wait for a recovery, it appears that digital marketing may be their saving grace for filling rooms and fulfilling the needs of tech-savvy travelers.
To learn more about the latest trends in hospitality marketing, contact MDG.
At MDG, a full-service traditional and digital marketing agency with offices in Boca Raton and New York, NY, our 360° marketing approach uses just the right mix of traditional and
online media to reach your hospitality marketing goals. While some industries may fare better in print and others online, we strive to create a balanced approach where traditional and digital marketing efforts support each other and your marketing message is tailored to the medium. To stay on top of the latest hospitality marketing trends that will make an impact for your hotel brand, contact MDG.
Read more at Standardmedia.co.