Top 10 Reasons Why Blogs Have Become the New Ad Unit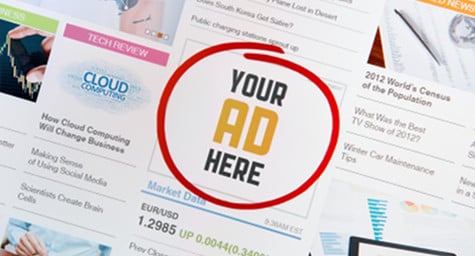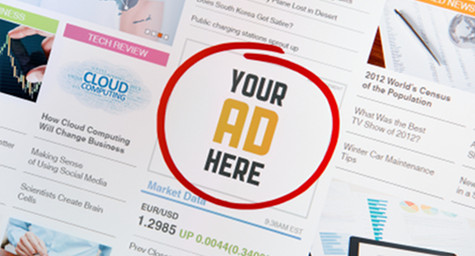 Today, blogging is considered bigger and better than ever by businesses looking to make the most of their marketing resources, strategies, and dollars. Content is clearly king in the online realm, and blogging's blend of cost effectiveness and marketing effectiveness is helping it compete with other forms of digital marketing. In fact, Hubspot.com recently listed these top 10 reasons why blogging is redefining online marketing as we know it.
1. Blogs are Inherently Optimized for Search – Crafting an intelligent blog post filled with relevant keywords will ensure that it gets indexed by search engines. This will greatly increases the odds of a business being discovered online. While it's true that having pay-per-click ads in search engines can also contribute to business exposure, blogs are much more enduring.
2. Blogs Broadens Reach Among Social Media – The beauty of social media is that it promotes sharing among readers for the utmost reach. Adding social media sharing buttons for Twitter, Facebook, Google+ and LinkedIn onto blog posts makes it fast and easy for readers to share the content among their social media networks.
3. Posts Feature a Permanent Web Address – Blog posts automatically come with a permanent link that allow them to be simply bookmarked, easily shared, and immediately indexed by search engines for quick access. This allows maximum message exposure over time.
4. Blog Posts Naturally Attract Prospects – Since blog posts are searchable by topic, it's much simpler for prospects to find your business as they pro-actively seek similar services. A blog's clickable call to action also greatly increases conversion potential. Online ads also speak to relevant needs and include calls to action, but blog articles have the ability to offer more interesting and engaging content that's positioned to educate prospects instead of just selling to them.
5. Blogs Lead to Leads – Blog content is extremely conducive to lead generation since it naturally drives traffic to a company's website. It can also qualify leads since the post's topic specifically interests the prospect, which makes it likely that the business will, too.
6. Posts are Designed for Sharing – Blog posts have the advantage of instant social sharing among readers, as well as sharing through syndication. Such syndication includes the delivery to blog subscribers, along with the distribution of content to paid channels and its placement on recommendation engines.
7. Blogs Beget Engagement – Engagement is easy with blogs since they make it convenient for readers to instantly offer their views and feedback, as well as to participate in conversations with others leaving comments. This promotes ongoing engagement and sparks additional ideas that keep readers returning for more. It also evokes a sense of trust in the company producing the blog content, which increases the chances of the reader reaching out to do business.
8. Blogs Bring in Inbound Links – Creating original, engaging content is the surest way to gain inbound links since others always want to link to interesting information. These inbound links possess incredible power because they generate higher search rankings and greater referral traffic. The enduring nature of blog posts means they continually drive Web traffic and maximize qualified leads.
9. Blogs Invite New Audiences via Guest Blogging – Bloggers don't have to be confined to their company's website because there's always the opportunity to contribute to other sites. Such "guest blogging" makes it possible to create content for other blogs and media outlets within a market segment, especially since most websites are usually seeking fresh industry-related content. Contributing to other blogs is a savvy marketing strategy because it extends and exposes the business to a much larger audience, in addition to generating even more opportunities for linking, sharing, and syndication.
10. Blogs Create a Useful Backlist – A backlist is a compilation of blog articles that eternally endures in search engine results, bookmarks, and favorites lists. The beauty of a backlist is that it provides an ongoing stream of Web traffic, leads, and thought leadership online. It can also repeatedly expose a business to new audiences with no additional effort or expense.
These 10 reasons clearly justify why blogging offers great value for marketers.
Tap into the limitless marketing power of blogging and implement a content marketing strategy for your brand. Contact MDG.
MDG, a full-service advertising agency with offices in Boca Raton and New York City, is one of Florida's top content marketing agencies. Our 360° integrated marketing strategies use just the right mix of traditional and digital advertising to reach your goals. Our core capabilities include branding, logo design, creative, online marketing, print advertising, media planning and buying, TV and radio, Web design and development, email marketing, mobile marketing, content marketing, blog writing, social media marketing, and SEO. While some industries may fare better in print and others online, we strive to create a balanced approach, where traditional, digital, and social media marketing efforts support each other and your message is tailored to the medium. To stay on top of the latest content marketing trends, contact MDG.
Read more at Hubspot.com.