Top 10 Types of Content That Google Favors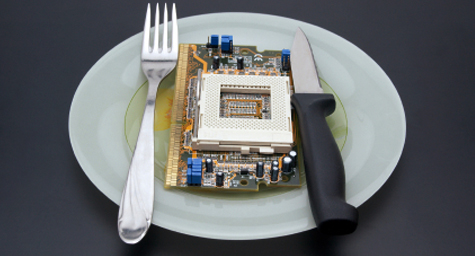 Content is king when it comes to search, but not all content is considered equal in the eyes of Google. Some kinds of content rank higher than others and it's important for marketers to distinguish the difference in order to ensure that their content shows up. For a look at the content that's favored by Google, MarketingProfs.com listed 17 types, and here we feature the top 10.
1. Intriguing Interviews – Interviews often contain valuable content, so Google naturally prefers posts with interviews. Select notable names within your industry and interview them either personally or digitally. There are many advantages in posting interviews, from the subjects linking back to your features to the greater credibility these expert guests give your website. Maximize your concierge medicine SEO by asking concierge doctors near you to add your site in Google+ as one they contribute to and also include rel=author tags on your website.
2. Lots of Lists – People love lists and Google loves the unique content that lists contain. Lists are also simple to create and can focus on any topic that would interest your audience. For inspiration, search Google to find lists produced by others in the industry or by trusted media outlets.
3. Relevant Resource Centers – Online resource centers are favored by Google because they provide the reliable, relevant information that many people seek, share, link to, and linger over. Create your own resource center by allotting a special section of your website for educational data and promote it as a trusted source for industry insight. Then, keep it continually updated to keep people coming back.
4. Savvy Social Content – Compelling social content receives countless social followers, so keep posting social media updates that keep people interested. The fastest way to attract social followers and convert them into customers is by establishing yourself as an industry expert. Then, the social media followers will keep flocking to keep up with latest updates.
5. Timely Surveys – People like to learn the opinions of others, especially when the topics have everyone talking. Produce your own polls by taking the time to survey a sizable group of people and then visually organizing the results. Publish the poll on your website and also reach out to media outlets with supplemental data they can feature. Another option is to hire a professional firm to create the poll. While it may seem like a significant investment, polling can also bring substantial search rewards.

6. Regular Revisions and Updates – Google favors updated content and audiences appreciate when websites keep their content continually fresh. This can easily be achieved by giving older content revisions or updates. A simple way to refresh prior posts is to build and update links. Review your previous pages and posts to find content worthy of updating and you may discover a goldmine of reusable content.
7. Well-Written Reviews – One of the easiest ways to get Google's love is by writing great reviews. These reviews can be about absolutely anything, but posts about popular products that interest your audience are likely to deliver the best results.
8. Useful Comparisons – For comparisons to be compelling to Google, they need to be informative and interesting. Focus on timely topics that appeal to your industry and discover how audiences look at and link to them.
9. Notable News – There's no need to break a major story, just report on the highlights and happenings affecting your industry. Either report the story in a serious way or give it a creative spin to maximize sharing.
10. Client Case Studies – While it will interest your industry to view your case studies, take it a step further and show how you went above and beyond to achieve your results. This will encourage social media sharing and help position your company as an industry innovator.
Use these 10 search strategies to lead Google to your content and watch as online audiences follow the search giant's lead.
Discover the difference of strategic search. Contact MDG.
MDG, a full-service advertising agency with offices in Boca Raton and New York, NY, is one of Florida's top creative ad agencies. MDG specializes in developing integrated marketing strategies, exceptional creative executions, and solid branding and media-buying strategies that give clients a competitive advantage. Our core capabilities include print advertising, branding, logo design, creative, digital marketing, media planning and buying, radio and TV advertising, Web design and development, online video advertising, content marketing, social media marketing, and SEO. To stay on top of the latest trends in content marketing and SEO, contact MDG. Click on MDG's report, "6 Trends for 2013 That Could Forever Alter the Search Marketing Landscape" to learn more developing lead-generating SEO campaigns that find exactly the customers you're searching for.