Top 3 Tips for Writing a Riveting Press Release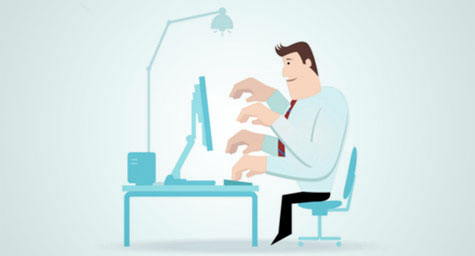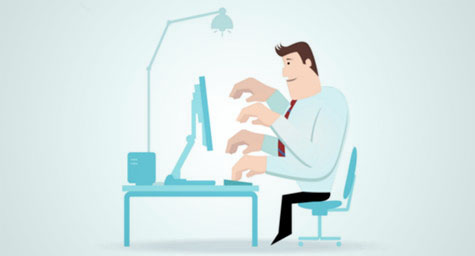 A press release has the power to be spread among a multitude of media outlets, be shared on social media channels, and make an impact on search engine rankings. In order to achieve this trifecta, the release must be written in a way that attracts audiences, resonates with readers, and encourages social media sharing. With hundreds of press releases dispatched and disregarded each day, it's important to write the release for maximum appeal and attention. It takes a unique approach to write riveting press releases, which is why WebSearchSocial.com listed its top three tips for writing releases that really stand out.
1. Craft a Compelling Headline – The headline can make or break a press release because it's the first thing that people see and will determine whether it gets a second look. On an SEO level, the headline is also the first part processed by search engines, so strive to include relevant keywords to maximize its search ranking and exposure. To develop an attention-grabbing headline, consider the kind of story that readers would find interesting and sharable on social media. After all, the aim to is make people stop and read the release, so write it to appeal to the audience. After the headline, the summary statement provides additional information to attract the reader and is best kept short. Interestingly, research has shown that placing numbers in headlines can increase readership and that using the word "new" is a simple way to convey immediacy and importance. Also, photos are helpful in grabbing the audience's attention.
2. Write for Real People – Remember to write in a conversational tone that the audience can understand. Some writers think they need to include complex jargon and phrases to sound professional, but it's better to use real language that reflects the personality and tone of the company releasing the news. Not only will this come off as more interesting to readers, but it will also make the company and the news seem much more genuine and relatable, making it more likely to be read, liked, and shared on social media networks.
3. Treat it Like a Story, Not a Statement – Of course, a press release is meant to convey important news, but it should have a spin that captures the reader's attention and keeps them following the story out of personal interest. This is where using real language can make a real difference because the style of writing will influence whether people want to read, share, and promote the news. You still need to include search engine keywords, but make give the press release a conversational tone so people will want to read it and share it. Finally, make sure that any quotes sound like people actually said them and try to include quotes from clients rather than management since they add credibility to the story.
Today, press releases have evolved from the stiff statements of yesterday into professional yet personable stories meant to be meaningful to readers. Let these three savvy strategies serve as a guide to writing releases that demand and deserve to be read, liked, and shared.
Add the promotional and persuasive power of a well-crafted press release to your marketing strategy. Contact MDG.
MDG, with offices in Boca Raton and New York, NY, is a full-service advertising agency and one of Florida's top creative ad agencies. MDG specializes in developing integrated marketing solutions, exceptional creative executions, and solid branding and media-buying strategies that give clients a competitive advantage. Our core capabilities include print advertising, branding, logo design, creative, digital marketing, creative media planning and buying, radio and TV advertising, Web design and development, email marketing, social media marketing, and SEO. For the latest on social media marketing trends, contact MDG.
Read more at WebSearchSocial.com.