Top 6 Trends to Follow from Advertising Week 2014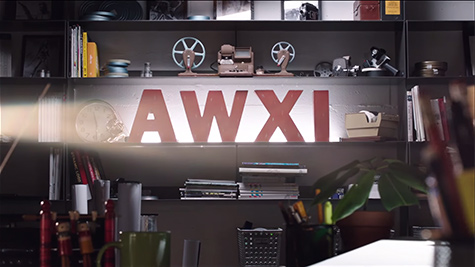 Advertising Week 2014 has come and gone, but it left a lasting impression on ad executives, marketers, and the media as to the future and focus of the ad industry. Just as expected, digital dominated the weeklong event, but not to the exclusion of other hot topics that demanded time and talk. For the highlights and lowdown that built the biggest buzz, Mashable.com and Digiday.com picked these six trends to follow.
1. Programmatic Takes Precedence – Programmatic ad buying was the focus of the event, with more than 20 panels devoted to this digital trend. While the concept is common in the industry, it's just now making its debut in television. The biggest breakthroughs included:
In 2015, ad executives expect that up to 5% of TV buying will come from programmatic ad buying, compared to only 1% today
Programmatic promises reduced costs and improved targeting, which makes the industry eager to capitalize on it
Traditional media channels are starting to roll out their own programmatic ad buying initiatives to lure advertisers
More and more media acquisitions have occurred and should continue in an effort to increase video ad revenue
2. Native Advertising Accepted and Ascending – With IAB research showing that two-thirds of U.S. advertising agencies and marketers planned to spend on native advertising in 2014, it's no surprise that it was a top topic of talk at Advertising Week. The week's buzz was based on:
The makings and metrics of a quality native ad campaign, from which strategies have proven successful, to how to distinguish native ads from organic content.
A brand's role as a storyteller in native content creation
Native advertising has earned a permanent place in marketing
3. Everyone's Watching Video – Video is no longer the "next big thing," but is now a proven format and formula in advertising. As a result, video received plenty of attention at Advertising Week. The spotlight was on:
Many marketers are moving their ad dollars from TV into digital video, but they're simply following consumer viewing behavior since digital video viewing time has doubled since 2012
Marketers continue to shift into buying video programmatically
Virool is one of the first programmatic video firms to offer viral video publishing to help advertisers push their creative through the firm's ad network
The most effective ways to create video content, considering that research shows most viewers prefer the option to engage with ads in the beginning and then skip them through the rest of the content
4. Mobile Remains a Must – Mobile continues to be an essential element of advertising, especially with mobile comprising 60% of digital media consumption today. And with new smartphone releases and soaring sales, everybody's buzzing about building a mobile strategy. The week's most important mobile findings focused on:
More and more marketers are eager to get involved in mobile
Marketers need to get creative in order to reach consumers, adapt traditional strategies to smaller screens, and monetize mobile to its fullest extent
Banners are merging into mobile strategies to help brands bridge their prior with their present efforts
5. Women are Working Their Way into Digital – Facebook CEO Sheryl Sandberg has long been vocal about the need for more women in advertising, particularly in digital development. She presented these points during Advertising Week:
Only 3% of U.S. creative directors in the ad industry are women, despite the fact that women control 80% of consumer spending in America
Women deserve a more authoritative role in advertising to reflect their dominance of the consumer market
There's an urgent need to get more women into tech careers as advertising becomes increasingly digital
6. Millennials Matter – Millennials have become the largest demographic in the U.S. Since 23.5% of Americans are between the ages of 18 and 34 and they already spend $170 billion annually, Millennials are of major importance to brands both today and tomorrow. They are the only generation that was born and bred with digital technology, so their awareness and aptitude with digital technology means that brands must develop ad strategies with these points in mind:
Millennials are extremely ethnically diverse, so brands that respect their diversity will gain their respect
Honesty is the only policy with Millennials, who seek authenticity and integrity in the brands they buy
Making Millennials feel involved and connected is the key to keeping their business
Millennials respond to social media, so brands need to establish a friendly presence on all of their targets' top networks
Advertising Week 2014 revealed promising and profitable new ad opportunities, yet these six stood out as the ones to follow.
Keep up with latest trends in advertising. Contact MDG today at 561-338-7797 or visit www.mdgsolutions.com.
MDG is a full-service advertising agency and one of Florida's top branding firms. With offices in Boca Raton and New York City, MDG's core capabilities include branding, logo design, print advertising, digital marketing, mobile advertising, email marketing, media planning and buying, TV and radio, outdoor advertising, newspaper advertising, video marketing, retail marketing, Web design and development, content marketing, social media marketing, and SEO. To discover the latest trends in advertising and branding, contact MDG today at 561-338-7797.