Top Five Dos and Don'ts for Your Best Holiday Marketing Yet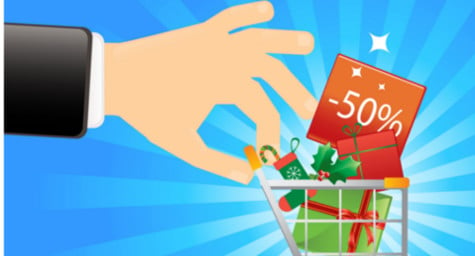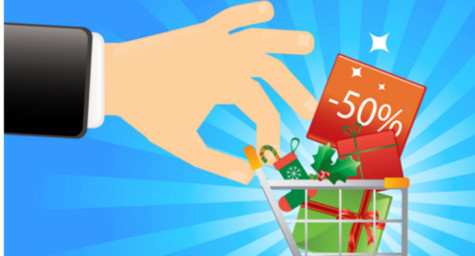 The holidays are near, which means marketers must be making their lists and checking them twice when it comes to their digital holiday marketing strategies. Online shopping during the holiday season has been especially strong, with comScore reporting that U.S. shoppers spent more than $37 billion online last season for an increase of 15 percent from the prior year. To give marketers some insight and ideas for making the most of their digital marketing campaigns, SwiftpageConnect.com offered these five helpful hints for holiday marketing strategies that make everyone happy.
1. Do Set the Season's Schedule, But Don't Overlook Post-Seasonal Sales – Establish a master list of all holiday marketing emails, promotions, and objectives to ensure that all of the components are ready and able to achieve their intended goals. While holiday shopping can start as early as October, it's important to remember that many shoppers also take advantage of post-holiday sales to continue their shopping. Be prepared and develop holiday marketing strategies that extend before and beyond the regular season.
2. Do Go for Goals Other Than Sales, But Don't Be Above Getting Inspired by Others – Sales can be a useful gauge of a holiday marketing campaign's success, but also use metrics such as clicks and open rates to get a complete overview of performance. Meanwhile, the holidays bring out the strongest and savviest campaigns, so pay attention to the holiday marketing efforts of others and use their approaches for inspiration.
3. Do Distribute Holiday e-Cards Early, But Don't Let Holiday Promotions Go On Too Long – Send holiday greetings and promotions to customers early to show customers they are valued, as well as to inform and remind them of valuable offers from the company. Also, limit the time frame that seasonal specials are available to create a sense of urgency and motivate immediate purchase.
4. Do Use Social Channels to Build Buzz, But Don't Forget to Follow Up After Promotions End – Leverage a variety of social media platforms to spread the word about seasonal sales and specials, but also to encourage consumers to sign up for company emails to enhance engagement opportunities and stay connected to them after the holidays. It's also important to keep in touch with these new contacts, so make sure that the sales team has a post-holiday marketing strategy for contacting and converting these potential customers.
5. Do Bundle Similar Seasonal Specials, But Don't Miss Out on the Three Biggest Individual Shopping Days – Compile complementary offers together to help customers shop with greater ease and efficiency in order to increase overall holiday sales. Also, focus on the three single strongest holiday shopping days of Black Friday on November 23, Small Business Saturday on November 24, and Cyber Monday on November 26, since these days are known to deliver high turnouts and huge sales.
These dos and don'ts can help marketers get the most out of their holiday marketing campaigns and ring in the new year with great seasonal shopping success.
To discover the latest trends in holiday marketing, contact MDG today at 561-338-7797 or visit www.mdgsolutions.com.
MDG, a full-service Florida advertising agency, with offices in Boca Raton and New York, NY, specializes in developing targeted Internet marketing solutions, exceptional creative executions and solid branding and media buying strategies that give clients a competitive advantage.
Our core capabilities include branding, logo design, creative, digital marketing, print advertising, media planning and buying, TV and radio, public relations, Web design and development, email marketing, social media marketing and SEO.
Read more at Swiftpageconnect.com.