Top Hotel Social Media Moves of 2011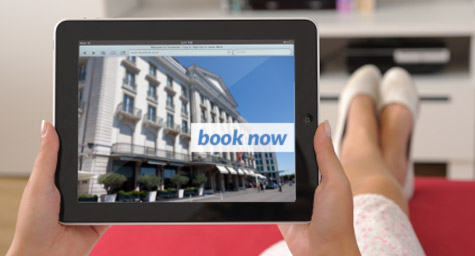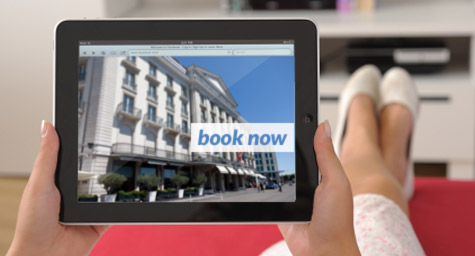 Hotels are finally welcoming social media as a way to stay connected to their digitally driven guests. With the whirlwind of social media changes in 2011, 4Hoteliers.com compiled a list of the industry's best social media moves from the past year.
1. iPad Apps from InterContinental Hotel Group – The company put concierge tips directly at guests' fingertips with the launch of an innovative iPad app. Soon after, the group became the industry's first to develop iPhone booking apps for all of its brands that enabled guests to reserve rooms, search properties, and set up profiles with their preferences.
2. FourSquare for RitzCarlton – The high-end hotel generated industry buzz with the launch of a creative concierge campaign on Foursquare. The campaign provided travelers with activity recommendations from its concierges around the world, all delivered straight to their phones. A few months later, the hotel brand debuted a Facebook campaign that left the marketing to fans by encouraging them to post what made their stays so special.
3. Guest Reviews on Hotel Websites – In one of the biggest social media moves this year, Marriott and Starwood started enabling guests to leave online reviews directly on their hotels' sites. This positioned them to become a major competitor to third-party review sites, such as TripAdvisor.
4. Mobile Means for Marriott's Renaissance – The brand began by developing its Navigator program that provided guests with concierge insight on local haunts, then carried that out to mobile devices so guests take these recommendations on the go via their iPhones, iPads, and PDAs. They also provided a feature that lets guests tweet the hotel location for assistance along the way.
5. High-Tech Features for the Four Seasons – The hotel brand made many social moves this year, including distinguishing its Beverly Hills branch as its first to equip guestrooms with ICE technology that could digitally connect guests to the entire hotel. In-room iPad2s enabled guests to personalize their stay in numerous ways, such as ordering room service or housekeeping, reserving spa treatments, making dinner reservations, and researching the local area. Finally, the hotel debuted a monthly Twitter chat with concierges to help potential customers get to know their individual properties.
In 2011, hotels finally realized the power and potential of social media. The industry is expected to eagerly pursue more online opportunities in the coming years in an effort to appeal to its social-savvy guests.
To learn more about how social media can impact your hotel's marketing ROI, contact MDG.
MDG, a full-service Florida advertising agency with offices in Boca Raton and New York, NY, specializes in developing targeted Internet marketing solutions, exceptional creative executions and solid branding and media buying strategies that give hospitality brands a competitive advantage. Our core capabilities include print advertising, branding, logo design, creative, digital marketing, media planning and buying, TV and radio advertising, customer relationship management, inbound marketing programs, public relations, Web design and development, email marketing, social media marketing and SEO. View MDG's creative marketing portfolio.
Read more at Mashable.com