Top-Ranking Ways To Optimize Video For Search Engines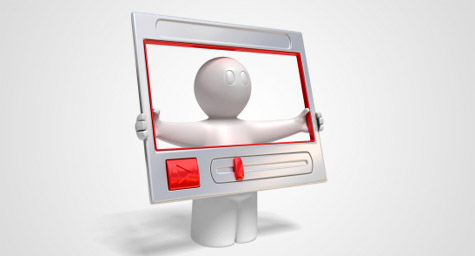 Getting videos to serve up on the first page of Google and Bing isn't easy, but one man believes he has found the secret, according to MediaPost.com. Marty Weintraub, founder of the search engine marketing firm aimClear, recently conducted a study that closely examined 978 keywords across 24 categories in Google, Bing, YouTube, Yahoo Video, Vimeo and Daily Motion, among others. The study revealed that transactional keywords only work in rare cases, yet informational keywords are ideal for optimizing videos.
"Tell your customers how to solve their problems," Mr. Weinstraub says. "Take your FAQs and put them online with a talking head because that's what the search engines emphasize for users."
Google looks for content that informs, so informational keywords that convert well include "snowboard comparison," "diy oil change," "congenital disorder" and "how to ride a horse." The universal SERPs' intent query results revealed the following:
Informational, 74 keywords, 62 videos, 84% with videos
Navigational, 73 keywords, 13 videos, 18% with videos
Transactional, 74 keywords, nine videos, and 12% with videos
In addition, one hundred percent of the videos returned in universal SERPs ranked on page one of a monitored platform if they weren't self-hosted.
To get specific keywords to serve up related content on the first page of YouTube, Mr. Weintraub and his partners conducted demographic research in the Ajax suggest box. This helped them find keywords and optimize tagging. They tested 33 videos and 105 keywords that returned 192 videos serving up on the first page of YouTube. In order for the videos to serve up on Google or Bing, they must also show up on the first page of YouTube.
"Universal search results really change the game in terms of the importance of optimizing video effectively," said Charlie Ellis, SEO Strategist at MDG. "You can take Marty Weintraub's advice to the bank – leverage keyword combinations which present with an informational connotation."
Surprisingly, the study also showed that engagement matters. It's important to find users that actively post to the community page, including subscribers, since YouTube favors a high number of comments, likes and favorites. Overall, the study revealed that active participation is essential if you want to maximize your chances of getting on the first page of universal search engine page results.
Charlie Ellis is the SEO strategist at MDG. MDG, a full-service Florida advertising agency, with offices in Boca Raton and New York, NY, specializes in developing targeted Internet marketing solutions, exceptional creative executions and solid branding and media buying strategies that give clients a competitive advantage.
Our core capabilities include print advertising, branding, logo design , creative, digital marketing, media planning and buying, TV and radio, public relations, Web design and development, email marketing, social media marketing and SEO. To view MDG's portfolio, click here.