Top Tips for On-Target Retargeting Campaigns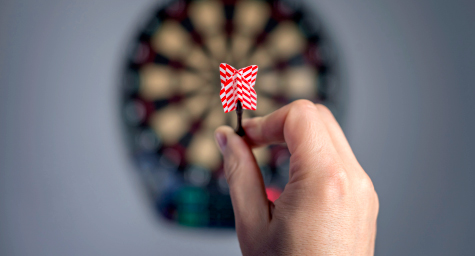 Conversions are both king and key in marketing, but only 2% of shoppers will convert on their first website visit. That's why marketers turn to retargeting to reach these reluctant buyers and convert them into customers. By sending these shoppers targeted ads via search, websites, and social media, marketers are more likely to connect with these consumers and compel them to convert. So much rides on retargeting, that it helps to know some strategies for crafting strong campaigns. Hubspot.com shared some tips to revive your retargeting efforts.
Practice Pixel-Based Retargeting
The visual is valuable in marketing, so use pixel-based retargeting campaigns to redisplay your products to anyone who visited your website. Many marketers trust this tactic to reach out consumers who have yet to convert. To get the most out of this method, try these helpful hints:
Use Content for Conversion – Most retargeting ads pitch products, but they can also drive people to content on your website or social media pages. Using these ads to promote popular or persuasive content has reportedly delivered a 50% rise in repeat visitors and a 51% leap in conversion rate.
Highlight High-Interest Content – Identify items, products, and pages on your website that non-converters visit and then send them a retargeting ad featuring similar content. This will allow you to send relevant content to the right audience in a way that compels conversion.
Capitalize on the Calendar – Tie your brand into major events and holidays to drive sales throughout the year. Send retargeting emails with offers that are relevant to occasions, celebrations, or even upcoming industry events. Get creative by spotlighting different products to purchase for every season and reason.
Lead Top Leads Through the Funnel – Reach people who visited your website without converting by setting up retargeting ads on Facebook and Twitter to help drive them through the funnel. These people are still at the top of the funnel, so maybe receiving an ad that directs them back to your site for an industry blog post or a free trial offer will convince them to convert.
Leverage List-Based Retargeting
Another trusted technique is using lists of existing email addresses for retargeting ads. Simply upload a list of contacts to a retargeting campaign platform on a social media network. Since such list-based retargeting requires having the email addresses that prospects use on social media; this is best for larger email address lists where the volume increases its effectiveness. Try these tips to make your list-based email efforts perform even better:
Clear Out Converted Customers – Make this your first step when starting a list-based retargeting campaign. You don't want to waste the expense and the effort that could be better spent on prospective purchasers.
Feature Familiar or Favorite Faces – Develop a list of the people who have been in contact with a particular salesperson, then send them targeted ads with a photo of that person. Include a personalized message, a call-to-action, and callback request.
Treat Top Customers and Connections – Reward customers who are very loyal and regularly spend a lot of money with you by sending them a retargeting ad for discounts on repeat purchases and renewals. Send a similar ad to people who consistently share your content.
Upsell and Cross-sell – Look at your customers' prior purchases and then retarget them with ads for complementary or upgraded products, services, or enhancements.
Close in on Non-Openers – Reach people who don't open your emails retargeting them with Facebook ads. Just upload that email list to Facebook Ads to create a Custom Audience and produce an ad.
Link Up with LinkedIn Contacts – Simply download your list of LinkedIn contacts and their email addresses to create a Custom Audience for your Twitter or Facebook ads. This will direct them to your website's landing page.
Convert to these retargeting tips and watch the customers follow.
Stay connected to the latest opportunities in retargeting. Contact MDG.
MDG is a full-service advertising agency and one of Florida's top branding firms. With offices in Boca Raton and New York City, MDG's core capabilities include branding, logo design, print advertising, digital marketing, mobile advertising, email marketing, media planning and buying, radio and TV advertising, outdoor advertising, newspaper, video marketing, website design and development, retargeting campaigns, content marketing, social media marketing, and SEO. To discover the latest trends in advertising and branding, contact MDG.