Top Trends In Web Design For 2011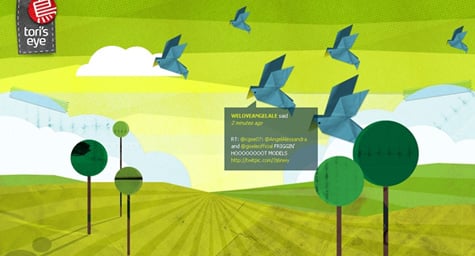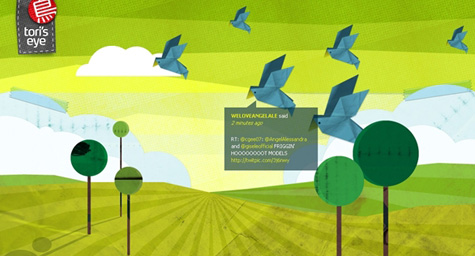 WebDesignLedger.com reports that Web design in 2011 is all about function. Rather than flashy designs and pretty pictures, the coming year is expected to revolve around responsive design, virtual reality and constant connectivity. The following trends will help designers stay relevant and ready in 2011.

Trend 1 – Minimal Color Schemes – Strive for simpler color palettes with no more than two or three colors, yet include shades of the color for variety. Choose bright colors and avoid black, white and gray.
Trend 2 – More HTML5 And CSS3 – Designers are finally forgoing Flash in favor of HTML5 for its greater compatibility with new technology, in addition to choosing CSS3 over Photoshop to simplify text shadow, border radius and image transparency.
Trend 3 – Mobile Ready – The explosion of mobile devices means that Web design must be compatible for a wide range of mobile viewing. While some just create a dedicated mobile site, you must offer the option of visiting the original site in order to be ready for 2011.
Trend 4 – Designing For Touch Screens – Mice are nice, but the popularity of tablets and smartphones have created a greater demand for touch screen design.
Trend 5 – Parallax Scrolling – Creating a sense of depth is one of the hottest trends, and the parallax effect uses layers to offer the illusion of a 3D space.
Trend 6 – Depth Perception – By creating dimension in a Web site, you're able to provide a virtual 3D effect that can lead to for greater engagement
Trend 7 – Large-Scale Backgrounds– Photographs covering the entire site will be extremely popular in 2011 since these high resolution images are an immediate way to gain audience attention.
Trend 8 – Thumbnail Browsing – With Google's creation of a virtual magnifying glass that gives users a thumbnail peek at a Web site before visiting it, designers must make these thumbnail images compelling enough to click.
Trend 9 – QR Codes – Quick response barcodes will appear everywhere since 2011 is all about mobility and these barcodes let you take advantage of this emerging medium.
Trend 10 – Lifestreams For Constant Connectivity – The rise of personal blogs, portfolios and location-based services will make the Web a more intimate place in the coming year. Often called lifestreaming, users will increasingly stream the events of their lives in an open, online forum.
In 2011, Web design will increasing focus on function, which means that designers must strive to make their work as useful as it is beautiful.
Read the article on webdesignledger.
MDG, a full-service Florida advertising agency with offices in Boca Raton and New York, NY, specializes in developing targeted interactive marketing solutions, exceptional creative executions and solid branding and media buying strategies for the luxury market. Our core capabilities include print advertising, branding, logo design, creative, digital marketing, media planning and buying, TV and radio advertising, customer relationship management, loyalty programs, public relations, Web design and development, email marketing, social media marketing and SEO. View MDG's creative marketing portfolio.