Travel Brands Arrive at Higher Email Results Than Retailers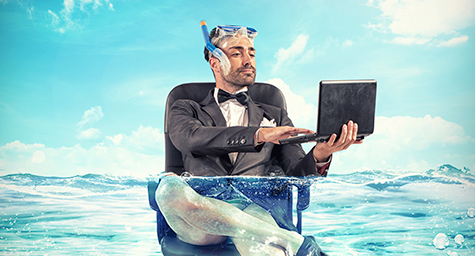 Travel brands have discovered great success with email marketing, according to the 2015 Email Marketing Metrics Benchmark Study from IBM company, Silverpop. It showed that travel brands experienced higher email open rates and click-through rates than many other industries, especially the retail and e-commerce segments, which packed in the lowest unique open rates. For comparison, travel brands had a 56.7% unique open rate, while the retail and e-commerce category saw a slight 6.6% open rate. These were just some of the highlights from the study, which analyzed the email performance of 3,000 global brands during 2014. Hotelmarketing.com shared why travel brands have brought home a world of email success.
Exploring Email Performance in Hospitality Marketing
Experts say that the extraordinary email performance of the travel industry can be attributed to three elements:
Desire to explore
Fascination with certain destinations or general travel
Expressed interest
Emails from travel brands respond to at least one of these factors, if not all of them. This cannot always be said of emails from other industries.
"When people are curious and want to explore more, they are more likely to open and further click through received emails," Loren McDonald, vice president of industry relations at Silverpop. "When you sign up for an email from either a resort or a cruise line, you are showing your interest."
In contrast, retail and e-commerce sources still employ the traditional and impersonal method of blast email. This results in general emails sent on a very frequent basis to a mass audience. These emails are based on volume, rather than value. This strategy offers no personalization and very little relevance, which are increasingly important to consumers. With the frequency of these emails, they quick go from being a benefit to a bother and end up driving away customers.
Souvenirs of the Study
The study offers many valuable takeaways that can be used by any industry, including:
Travel brands create emails that inspire, intrigue, and inform with links to photos, videos, and blog posts. In contrast, most retailers use email to repeatedly push their latest promotions. Sending email content that piques recipients' interest and speaks to their personal passions can deliver higher open and click-through rates.
Almost three-quarters of transactional emails are opened. These emails are sent to confirm orders, subscriptions, reservations, and shipping. Given this discovery, brands should make the most of transactional emails by using them to boost brand value. drive additional sales, or send relevant information.
By following the lead of travel brands and focusing on service rather than selling, brands in any industry can discover greater email results.
Explore what's new in hospitality marketing. Contact MDG.
MDG, a full-service advertising agency with offices in Boca Raton and New York, NY, is one of Florida's top hospitality marketing companies and branding firms. MDG's core capabilities include advertising, branding, logo design, creative, infographic development, digital marketing, creative media planning and buying, radio and TV advertising, website design and development, email marketing, mobile marketing, content marketing, social media marketing, and SEO. To stay on top of the latest trends in travel marketing and advertising, contact MDG.