New E-book: "Travel Marketing Budgets 2016: 5 Must-Watch Digital Trends"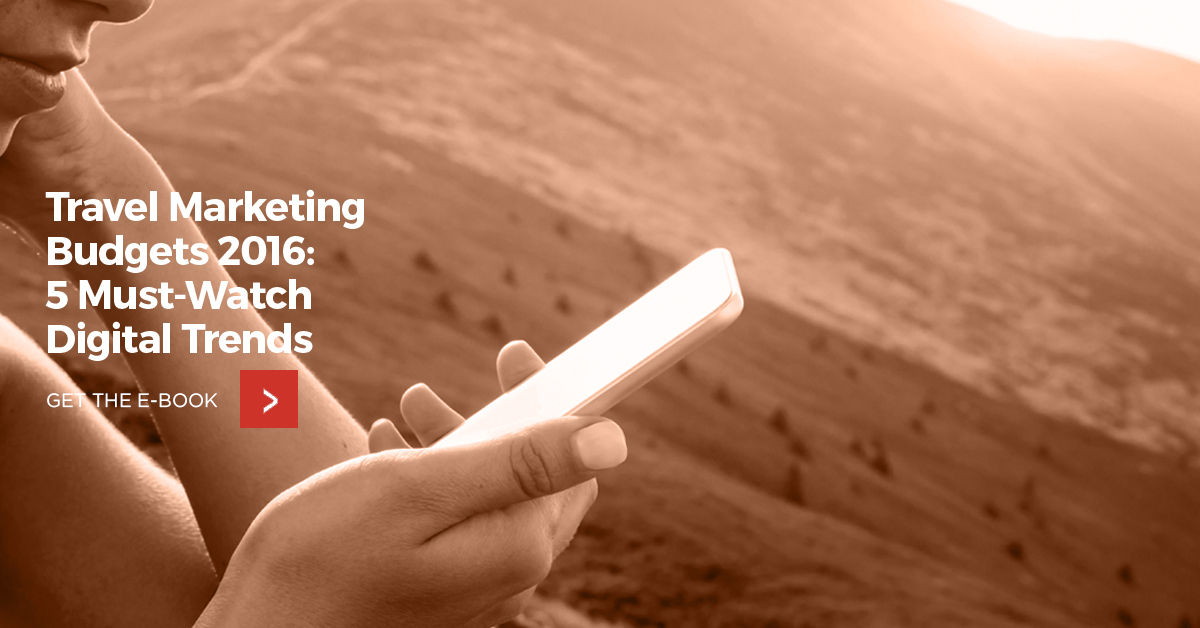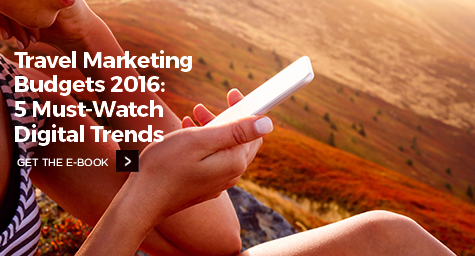 It's 2016 budgeting season, which means it's time to determine how to best allocate your digital marketing spend.
These decisions aren't easy; digital is quickly transforming the travel/hospitality space, and there are seemingly countless fresh platforms, networks, and ideas to invest in.
So, which of these many channels and tactics should you to devote additional resources to? What will have the biggest impact on your business?
The new e-book from MDG, "Travel Marketing Budgets 2016: 5 Must-Watch Digital Trends," explores the key online areas in which we expect to see significant growth in the next 12 months.
The complimentary e-book examines why each of the channels and tactics matters, and what you'll need to do to make the most of these opportunities. The areas covered include:
Websites: Learn why consumers are increasingly returning to brand sites, and what that means for travel and hospitality businesses.
Mobile: The rapid growth in smartphone usage is changing how travelers tackle everything, from researching to booking. Find out how to not get left behind.
Millennials: This much-talked-about age group now represents 40% of online travel bookings. Discover what makes this generation of travelers fundamentally different.
Reviews: Did you know that reviews have the second-biggest influence on travel purchase decisions after price? Understand how to make the most of these assets.
Video: Digital video viewing and sharing has finally reached scale in the travel and hospitality space. Explore why this shift has big implications for your social strategy.
Check out the full e-book for an in-depth analysis on why each of these areas is expected to be important in 2016, and for specific recommendations on how to capitalize on their growth.
Download MDG's free e-book now.
Discover the latest tactics in travel marketing. Contact MDG today at 561-338-7797 or visit www.mdgsolutions.com.
MDG is a full-service advertising agency and one of Florida's top branding firms. With offices in Boca Raton and New York City, MDG's core capabilities include branding, logo design, print advertising, digital marketing, mobile marketing, email marketing, media planning and buying, TV and radio, outdoor advertising, newspaper, video marketing, website design and development, content marketing, mobile marketing, social media marketing, and SEO. To discover the latest trends in branding and advertising, contact MDG today at 561-338-7797.