Travel Hits the Runway – Hospitality Marketing Trends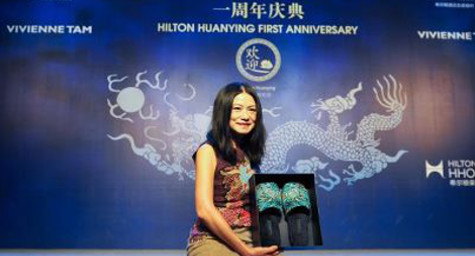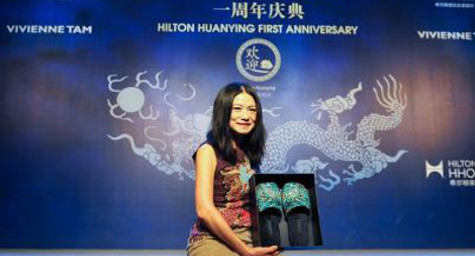 As the relationship between travel and fashion grows stronger, hotels are increasingly seeking to get involved in the fashion world in order to impart a sense of style onto their images. Many of these fashionable efforts are designed to be exclusive or limited-time offerings, which only enhances their appeal to their trend-seeking clientele. MediaPost.com examined this trend of mixing fashion with hospitality marketing and reported on how hotels are dressing up their promotions to appeal to the fashion-conscious crowd.
Recently, Hilton debuted a partnership with acclaimed Chinese designer Vivienne Tam to appeal to a stylish Asian audience and promote its year-old Hilton Huanying program, which provides exclusive services and amenities customized for Chinese travelers. The limited-time promotion provides specially designed "Water Dragon" slippers as a complimentary amenity for Hilton Huanying guests who visit participating hotels in destinations popular with Chinese travelers, such as New York, San Francisco, and Hawaii. The slippers celebrate the Year of the Dragon and feature the hotel's signature blue color. The slippers are also available for purchase on the Hilton website.
Hilton has also extended the promotion to all members of its Hilton HHonors loyalty program and social media communities by offering them a 20 percent discount on the online purchase of Vivienne Tam products.
Hilton has been extremely successful at attracting Chinese travelers. In fact, their Hilton Huanying program has grown from 30 participating hotels representing 10 brands in 13 countries, to 70 hotels in 23 countries since its introduction last August. The hotel's global bookings by guests originating in China increased 129 percent at Hilton Huanying-participating properties during the program's first seven months, while the Hilton Honors loyalty program has experienced an 81 percent jump in enrollment in China this year alone.
Hilton isn't the only hotel brand with a knack for developing fashionable ties. Hualalai Resort in Hawaii has partnered with James Perse on exclusive clothing, while Le Sereno Hotel in St. Barts is working with Anya Hindmarch on resort-branded travel accessories, and Shutters on the Beach in Santa Monica tapped Kate Spade to create a stylish summertime beach bag. While these additional partnerships focus on enhancing the hotel's image, Hilton's alliance appears to be more targeted to reaching the growing Chinese travel market while reminding all guests that the brand strives to fulfill the unique needs of its global clientele.
Travel and fashion have a clearly natural connection, which can be beneficial to hotel brands trying to develop more creative and compelling partnership promotions in their hospitality marketing. Fortunately, savvy hotel brands have started leveraging that association in an effort to appeal to a fashion-minded audience while giving their hotels a more stylish image.
To learn more about the latest trends in hospitality marketing, contact MDG.
At MDG, our 360° marketing approach uses just the right mix of traditional and online media to reach your hospitality marketing goals. While some industries may fare better in print and others online, we strive to create a balanced approach where digital and traditional advertising efforts support each other and your marketing message is tailored to the medium. To stay on top of the latest hospitality marketing trends that will make an impact for your hotel, contact MDG.
Read more at MediaPost.com.