Travel & Hospitality Marketing Receive Highest Email Open Rate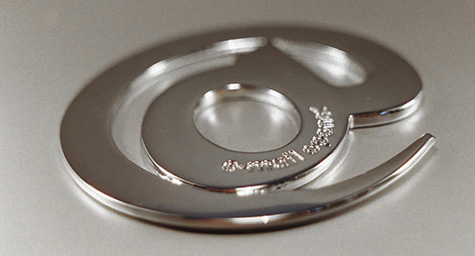 Just as hotels and travel brands open their arms to guests, their guests seem to open their emails. A new email metrics benchmark study from Silverpop reported a 56.7% email open rate for the Lodging, Travel Agencies & Services industry. This was the highest open rate of the 17 industries included in the study. The travel segment also earned the third-highest email click-through rate, which showed that their emails earned both interest and response. Marketingland.com brought more of the email study results out in to the open.
Closing In on Email Open Rates
One of the main challenges in email marketing is getting recipients to open brand emails. But more and more companies in a range of industries are discovering ways to pique people's interest through email. According to the study, five out of the 17 industries reported open rates greater than 50%. These top-performing industries included:
56.7% open rate for Lodging, Travel Agencies & Services
53.1% open rate for Schools & Education
51.8% open rate for Insurance
51.6% open rate for Consumer Products
50.2% open rate for Hospitals, Healthcare & Biotech
Rating Email Click-Through Rates
While opening an email shows that a brand has captured interest, conversion really relies on responding to the call to click. The study showed that only three of the 17 industries scored above a 5% for mean click-through rate.
The Lodging, Travel Agencies & Services industry earned the third-highest click-through rate and it was the only one of the three top-scoring industries to also earn above a 50% open rate.
The highest mean click-through rates were earned by:
5.7% by the Computer Hardware & Telecommunications industry
5.4% by the Consumer Products industry
5.3% by the Lodging, Travel Agencies & Services industry
Transactional Emails Attract Action
One other important finding by the study was the difference in effectiveness between transactional and non-transactional emails. Interestingly, transactional emails were opened by almost three-quarters of recipients, while non-transactional emails were less likely to be opened.
Stay up on the effectiveness of email marketing for travel and hospitality brands. Contact MDG.
MDG, a full-service advertising agency with offices in Boca Raton and New York, NY, is one of Florida's top hospitality marketing companies and branding firms. MDG's core capabilities include advertising, branding, logo design, creative, infographic development, digital marketing, creative media planning and buying, radio and TV advertising, website design and development, email marketing, mobile marketing, content marketing, social media marketing, and SEO. To stay on top of the latest trends in travel marketing and advertising, contact MDG.