Travel Marketing Budgets 2016: 5 Must-Watch Digital Trends [Infographic]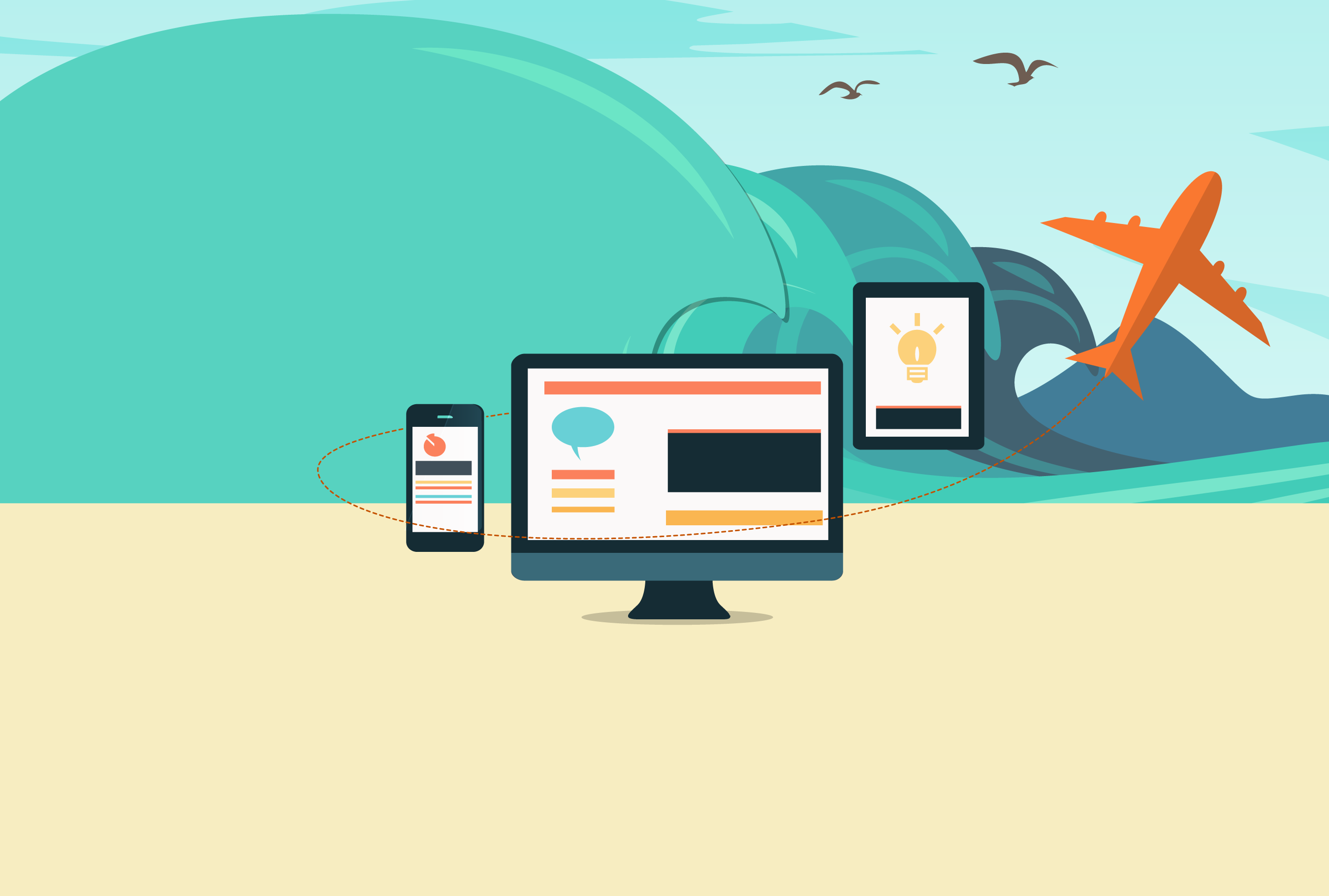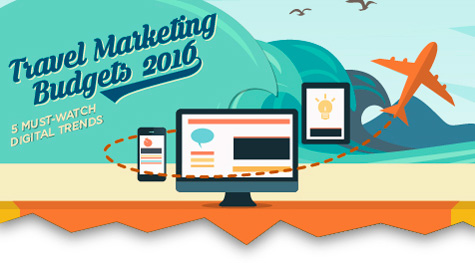 Just as travelers plan their trips to make the most of their stays, travel marketing experts need to plan their digital budgets and strategies to make the most of their spend. But with a new year come new choices, channels, and chances for online success. To make the best digital decisions, travel marketers need to know the top trends, tech, and tactics that will matter to marketing in 2016. Rather than track down all of this data, your ticket to the latest travel insights is a fact-packed infographic created by MDG called Travel Marketing Budgets 2016: 5 Must-Watch Trends. It pinpoints the five key strategies for making the most of your travel marketing budget and business over the next 12 months. To arrive at the right budget decisions, check out this informative infographic.
1. Spend on Your Website
Investing in your website is one of the wisest decisions you can make. With more and more people looking and booking on travel brand websites than third-party sites, your website delivers the first impression of your travel brand. And an optimized, user-friendly website can create a lasting impression and drive visitors to book without a second thought. The infographic shows:
[jump]
67% of travelers think it's simpler to book on a travel brand website than a third-party site.
Almost two-thirds of travelers think it's less expensive to book on a travel brand website.
Top Takeaway: To make the most of this mindset, view your website as an important digital hub that gives online users everything they want and need.
2. Optimize Mobile
Mobile has become a must in people's lives, especially when researching and reserving travel. In 2016, even more travelers will be searching for travel online. According to the infographic, you can expect:
49% increase in mobile search for hotels and cruises.
47% rise in mobile search for car rentals and tours and attractions.
Top Takeaway: To serve this mobile market, make sure that all of your digital offerings, experiences, and communications are optimized for every mobile device.
3. Expect to Welcome More Millennials
Millennials already make up 40% of leisure travelers who book travel online. In 2016, their share of both the business and personal travel market will increase even more. To target these young adults, it's essential to understand that Millennials have specific travel tendencies, such as:
They frequently book travel and share their experiences on mobile devices and digital platforms.
They tend to extend and blend business trips into personal vacations.
They spend more each day on trips than other age groups.
Top Takeaway: Use these Millennial insights to develop your digital properties and target your online messages.
4. Revisit Reviews
In 2016, online reviews and review sites will matter more than ever to travelers. According to the infographic:
64% of travelers visit travel review sites like TripAdvisor for vacation ideas.
Almost half of travelers have been compelled to write a review after a travel experience.
Top Takeaway: Since these reviews are so important, travel brands need to regularly revisit and review all guest reviews to learn what they liked and lacked in their experiences.
5. Keep Your Eye on Video
Digital video is becoming more and more popular with travelers, especially on social networks. The infographic reveals these stunning statistics about the rapid rise of digital video consumption:
Average time spent watching digital video per day in 2011: 21 minutes
Average time spent watching digital video per day in 2015: 1 hour and 16 minutes
The rise of social video:

YouTube: 1 billion+ users
Facebook: 8 billion streams per day
Snapchat: 6 billion streams per day
Top Takeaway: Digital video viewing has finally reached scale, and it's growing quickly, especially on social channels. In 2016, video is a vital investment that must be incorporated with social media to reach and resonate with travelers.
To arrive at more budget insights, take a look at Travel Marketing Budgets 2016: 5 Must-Watch Trends.

Spread the Word
MDG, a full-service advertising agency with offices in Boca Raton and New York, NY, is one of Florida's top hospitality marketing companies and branding firms. MDG's core capabilities include advertising, branding, logo design, creative, infographic development, digital marketing, creative media planning and buying, radio and TV advertising, website design and development, email marketing, mobile marketing, content marketing, social media marketing, and SEO. To stay on top of the latest trends in travel marketing and advertising, contact MDG today at 561-338-7797 or visit www.mdgsolutions.com.