Travel Marketing Budgets 2016: 5 Must-Watch Digital Trends [Video Infographic]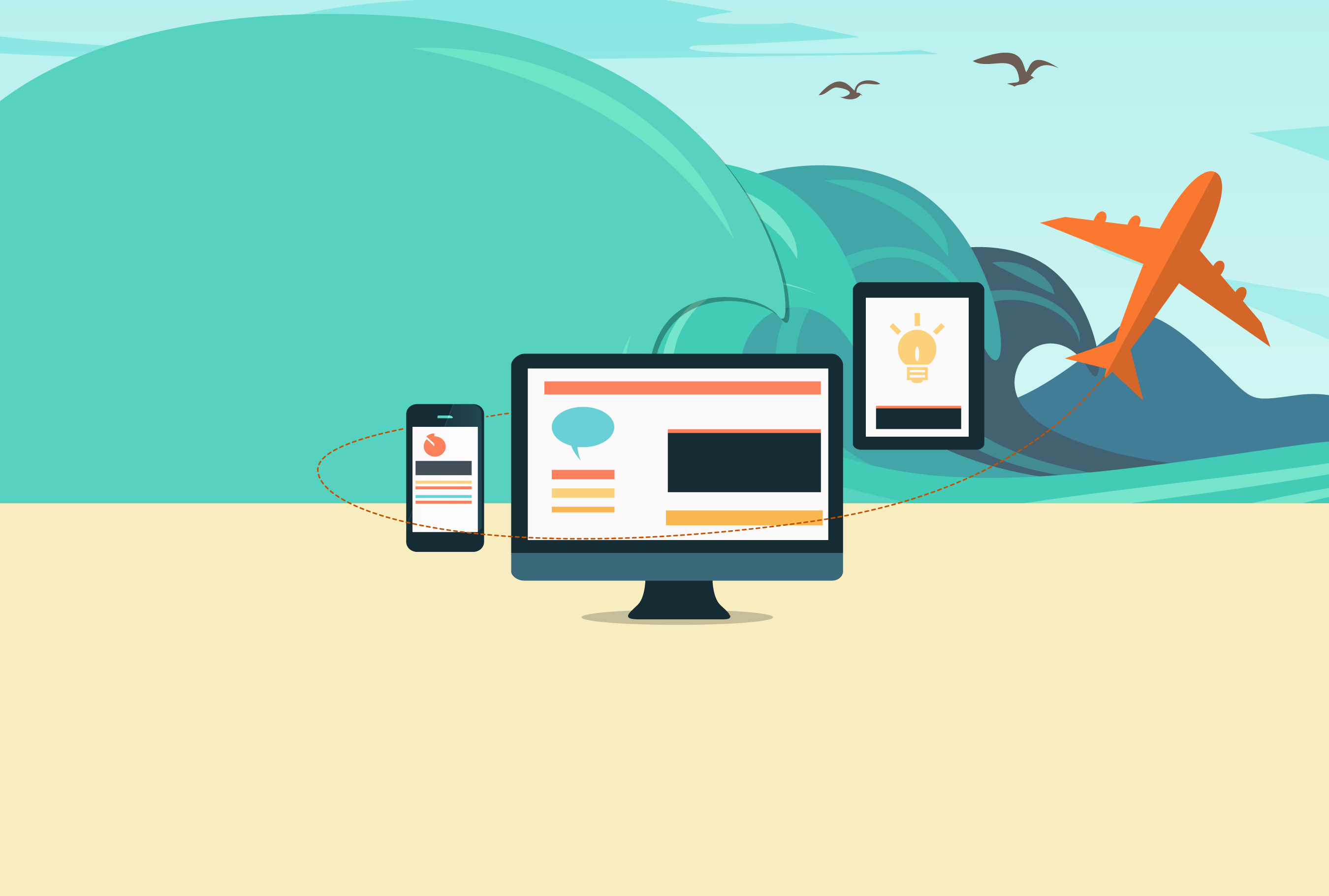 Even though 2016 is underway, it's never too late for travel marketers to optimize their budgets to respond to the trends of the times. MDG has produced a video infographic that displays the top travel marketing budget trends. This insightful video infographic, Travel Marketing Budgets 2016: 5 Must-Watch Trends, highlights the most important trends of the year in the travel industry. Take a look at these highlights, along with the valuable video, to discover where travel marketing budgets are headed throughout 2016.
Pack Greater Investment into Your Website
Did you know that investing in your website is one of the best business decisions a travel brand can make? That's because the Internet has become the first stop for many people planning travel experiences. While the rise of third-party travel sites has presented travel brands with some competition, the video shows that 67% of travelers believe it's much simpler to book directly on a travel brand's website than on a third-party site. In addition, 64% of travelers say it also costs less to book through a travel brand website than on a third-party site.
Mobile Optimize Everything
Mobile has become mainstream today, especially in the lives in of travelers who rely on this technology throughout their travel experience. The video highlights the 49% increase in mobile search for hotels and cruises, as well as the 47% jump in mobile search for car rentals, attractions, and travel tours.
Plan to Welcome More Millennials
Millennials have only recently come of age, but they already represent 40% of leisure travelers who book travel online. And their share of both personal and business travel will increase even more in 2016. But it's important for marketers to realize that Millennials differ from all other travel markets in many important ways. Understanding these distinctions can ensure proper segment targeting. The video shares some of these significant differences, including how Millennials are more likely to book travel and share their travel experiences on mobile devices and digital platforms. It also shows how many of these young adults also research sharing economy options like Airbnb and HomeAway when planning their trips.
Realize That Travelers Visit Online Review Sites
Online reviews really matter to travelers, with research showing that positive reviews are the second-most important factor in travel decisions. In fact, two-thirds of travelers visit travel review sites like TripAdvisor for trip-planning ideas. And 46% of travelers have been inspired to write an online review about their travel experiences.
Discover Digital Video for Travel
Digital video is very valuable to travelers, especially videos posted on social networks. Consider how Facebook currently sees 8 billion video streams each day and Snapchat earns 6 billion views per day. Travel marketers can leverage the popularity of digital video very easily because the format is ideal for letting travelers virtually experience a hotel property or other aspect of travel.
Keep up with the latest trends in hospitality and travel marketing. Contact MDG.
MDG, a full-service advertising agency with offices in Boca Raton and New York, NY, is one of Florida's top hospitality marketing companies and branding firms. MDG's core capabilities include advertising, branding, logo design, creative, infographic development, digital marketing, creative media planning and buying, radio and TV advertising, website design and development, email marketing, mobile marketing, content marketing, social media marketing, and SEO. To stay on top of the latest trends in travel marketing and advertising, contact MDG.