TripAdvisor's TripConnect to Accommodate Independent Hotels for Instant Mobile Bookings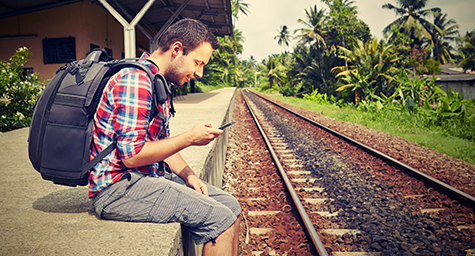 As more and more travelers are browsing and booking travel on their mobile devices, TripAdvisor wants to provide them with a larger suite of options. That's why the online travel service is planning to welcome TripConnect—its metasearch auction bidding tool for independent hotels and B&Bs—to its mobile app and mobile Web interface by the end of the year. This will allow travelers to reserve rooms at these smaller properties directly from their mobile devices through TripConnect. TNooz.com reported on this mobile marketing move.
The decision came about after a year of frustration between the TripAdvisor experience and the booking engines of independent properties because many aren't optimized for mobile. The only way to overcome this digital dilemma was for TripAdvisor to add this Instant Booking mobile-optimized booking form to its mobile app and mobile Web interface.
This should come as welcome news to the more than 65,000 independent hotels and B&Bs that have gained the connectivity to become part of TripAdvisor's metasearch tool over the past year.
That's because it will ease and expedite the booking process for consumers by enabling them to use this Instant Booking service on their mobile devices without needing to leave the user-friendly and familiar experience of the TripAdvisor platform. From a bookings perspective, it will enable these smaller properties to compete with the large chains and will result in more direct bookings through a commission-based model, which is paid after a guest stays. From a hotel branding standpoint, it will increase consumer confidence to book based on the high levels of comfort and credibility with the TripAdvisor brand. Finally, it will reduce tension among all parties throughout the booking experience.
Since building the connectivity is a complex process and won't be ready for consumers until the end of 2014, TripAdvisor plans to offer its connectivity-facing partners with what they would need to build their own tools and become compatible immediately with Instant Booking through TripConnect.
Yet by September, TripAdvisor will begin a gradual rollout to the U.S.-based mobile users of its app and mobile website. Soon after, many countries will receive their own mobile user experience that has been optimized for their local language and currency.
TripAdvisor's move to extend its mobile functionality to independent hotels is yet another indication of the ever-increasing prevalence and preference for mobile among consumers.
That's why hotel brands of all kinds must optimize all of their online properties for mobile viewing in order to stay current and competitive.
Check out the latest hotel marketing trends for checking in via mobile. Contact MDG.
MDG, a full-service advertising agency with offices in Boca Raton and New York, NY, is one of Florida's top hotel marketing companies and branding firms. MDG's core capabilities include advertising, branding, logo design, creative, infographic development, digital marketing, creative media planning and buying, radio and TV advertising, Web design and development, email marketing, content marketing, social media marketing, and SEO. To stay on top of the latest trends in hotel marketing and advertising, contact MDG.