Tumblr is Not What You Think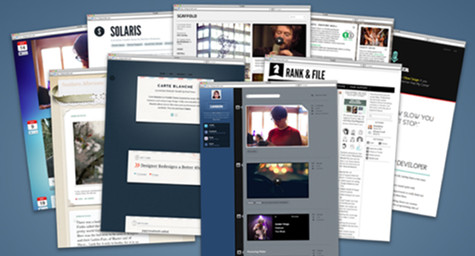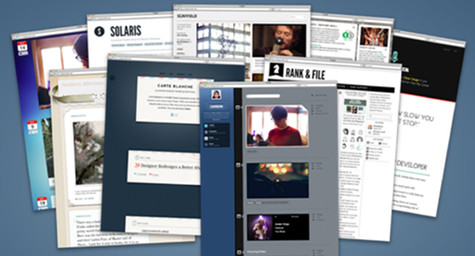 Tumblr has become the most frequently visited social network by Americans under age 25. This surprising statistic is from a January 2013 survey by Web entrepreneur Garry Tan and Survata survey group. The unique social platform has developed a strong youth following for a number of reasons, which TechCrunch.com recently revealed.
Tumblr's allure among the young seems to lie in its distinction. It's a microblogging platform and social network site that allows users to post short-form blogs that can include a variety of multimedia, including text, photos, and gifs. The main difference between Tumblr and other blogging or social platforms is personal privacy. Tumblr gives users the unique option to keep their blogs private or post them for everyone, while other platforms assume that all bloggers want to broadcast their words to the world. Of course, popular sites like Facebook have privacy controls, but only Tumblr offers secrecy and exclusivity that no other site can match. This greatly appeals to young Web users who are apparently concerned with privacy and not being found by anyone other than close friends.
Tumblr has three main types of content. The first is photos of young people's daily activities, ranging from shopping and studying to relaxing and partying. The second category is fun memes and gifs that users discover on Tumblr and then re-blog to share among their friends. The last is personal porn collections that most users post under fictitious names to maintain their anonymity. Tumblr's fully animated gif support gives the site a huge advantage over static platforms like Facebook, Twitter, Pinterest, and Instagram.
With this animated support and its unmatched level of privacy, it's no wonder that Tumblr is the favorite of young people today. This is especially true given how leading social sites like Facebook and Twitter have become so popular with parents, siblings, and practically everyone these kids know. Apparently, that's just not cool.
In addition to being the favorite among the young, Tumblr is growing in general and has become one of the top 10 websites in the U.S. with 20 million pageviews each month. The site is still far from figuring out a monetization strategy, but Tumblr's huge user engagement and involvement will surely direct its development.
For now, Tumblr is serving as a virtual private playground where the youth of America can secretly socialize on their own terms.
To learn more about integrating Tumblr into your social media marketing strategy, contact MDG today at 561-338-7797 or visit www.mdgsolutions.com.
MDG, a full-service advertising agency with offices in Boca Raton and New York, NY, is one of Florida's top integrated marketing agencies. Our 360° approach uses just the right mix of traditional and digital marketing to reach your advertising goals. While some industries may fare better in print and others online, we strive to create a balanced approach, where traditional, social media, and digital marketing efforts support each other and your message is tailored to the medium. Our core capabilities include branding, logo design, creative, digital marketing, integrated media plans, award-winning print ads, radio and TV advertising, online brand advertising, Web design and development, email marketing, social media marketing, and SEO. To stay on top of the latest advertising and marketing trends, contact MDG today at 561-338-7797 or visit www.mdgsolutions.com.
Read more at TechCrunch.