Tumblr Launched First Major Paid Advertising Campaign for Adidas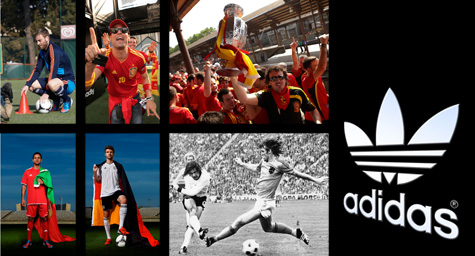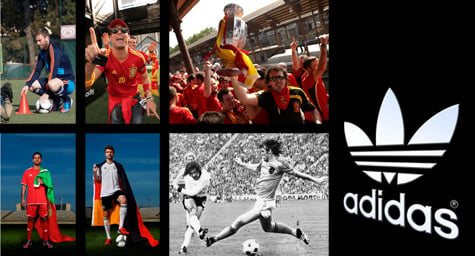 Tumblr joined the paid advertising realm with a month-long campaign for Adidas that promoted the global footwear retailer's soccer Tumblr blog, which chronicled the 2012 UEFA European Championship played last month in Poland and the Ukraine. The platform's advertising included paid placements in the Tumblr "Radar" slot on the user dashboard, which featured a steady stream of selected Tumblr blogs, yet was also available for purchase as an ad unit for an entire day. Adidas also displayed the site on Tumblr's "spotlight" page for sports-related blogs, with an ad triple the width of non-paid links. AdAge.com provided more details on how Tumblr is playing the paid advertising game.
"We've been kind of selective as to who we're engaging with for this opportunity right now," said Tumblr director of product Danielle Strle. "We're trying to ramp up and do a lot of learning from these initial advertisers."
While Tumblr's first official advertiser was luxury brand Bottega Veneta with a series of small spotlight and Radar ads, the new Adidas campaign was the platform's first large-scale paid advertising campaign.
Adidas had already developed a strong Tumbler presence with its "Adidas Originals" blog on fashion and design. This meshed well with Tumblr's intention to launch its ad units with a brand that was well established on the platform and had a compelling creative vision.
The Adidas Football Tumblr blog featured a heavily image-oriented layout with a YouTube video near the top displaying famous footballers and welcoming visitors by reciting "Tumblr" in different accents. Adidas highlighted fresh Euro 2012 content in the Radar spot throughout the month-long sporting event.
Tumblr will continue to roll out an array of advertisers during the summer as the platform strives to win over even more brands in the paid advertising game.
To learn more about the power of paid advertising, contact MDG today at  561-338-7797 or visit www.mdgsolutions.com.
MDG, a full-service Florida advertising agency with offices in Boca Raton and New York, NY, specializes in developing targeted Internet marketing solutions, exceptional creative executions and solid branding and media buying strategies that give clients a competitive advantage. Our core capabilities include print advertising, branding, logo design, creative, digital marketing, media planning and buying, TV and radio advertising, customer relationship management, loyalty programs, public relations, Web design and development, email marketing, social media marketing and SEO. View MDG's creative marketing portfolio.
Read more at Adage.com.