TV Advertising: Networks Could Pay Close to $500 Million a Year for College Football Playoff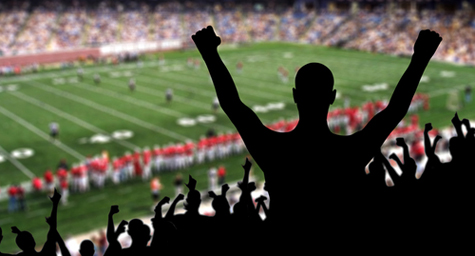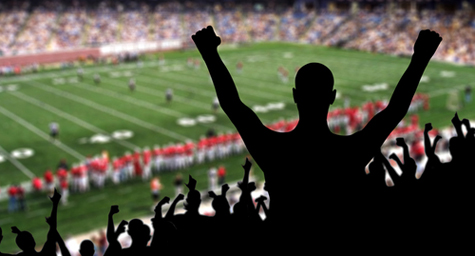 When college football moves to a playoff in the 2014 season, the sport could generate up to half-a-billion dollars per year in rights fees and TV advertising opportunities. Media analysts predict a payday anywhere between $3 billion and $5 billion for a 12-year package. While such figures may seem staggering, college commissioners believe the sport can generate up to $600,000 a year now that are replacing the extremely unpopular BCS format with the fan-favored four-team, three-game playoff to determine the national champion. AdAge.com reported on how college football could finally be scoring the revenue of their professional counterpart.
Currently, the National Football League earns $5 billion per season for its TV package that runs for 16 weeks on the four major networks of ESPN, FOX, CBS, and NBC. This includes the annual advertising blockbuster of the Super Bowl game. While nobody expects college football to achieve the sky-high ratings of the Super Bowl, college insiders are confident that a playoff would deliver a major ratings boost to TV networks and outstanding TV advertising opportunities for sponsors.
While ESPN has been granted an exclusive negotiation window to secure the rights to the college national championship and the new playoff model, media experts assume that all four major TV networks will have the chance to bid. Such strong network rivalry is one of the many reasons that the final price tag for the playoff could exceed half-a-billion dollars.
According to the new model, the college playoff will be similar to the annual NCAA college basketball tournament, with the four top teams determined by a special selection committee. Then, the winners will play in two national semi-final games on December 31 and January 1 each year. The national championship game will follow approximately 10 days later.
This is exciting news for college football fans. They have been very vocal about their strong dislike for the BCS structure that was based on a one-game playoff between the top two teams that had been selected by complicated computer ratings and obscure human polling. The fans' enthusiasm for the new playoff model is expected to boost viewership and ratings to new heights, which will certainly come into play during the network bidding war.
"I would expect the Championship Game to do numbers among the annual top 20 shows and be the biggest program on cable if ESPN gets the rights," said Robert Boland, academic chair and clinical associate professor of sports management at New York University. "And these numbers should only grow as even casual fans fall into the habit of watching these games."
To learn more about the power of creative TV advertising, contact MDG today call 561-338-7797 or visit www.mdgsolutions.com.
MDG, a full-service Florida advertising firm with offices in Boca Raton and New York, NY, specializes in developing targeted Internet marketing solutions, exceptional creative executions and solid branding and media buying strategies that give clients a competitive advantage. Our core capabilities include branding, logo design, advertising campaigns, digital marketing, print advertising, direct mail marketing, media planning and buying, radio and TV advertising, video, Web design and development, email marketing, social media marketing, and SEO.
Read more at Adage.com.