TV Advertising Ranked Most Influential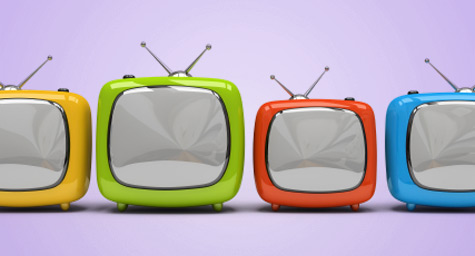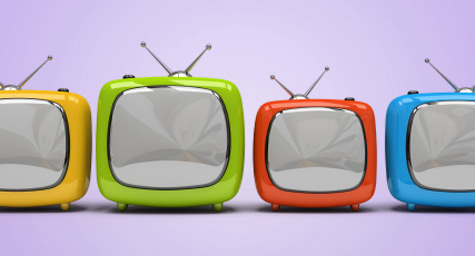 TV remains tops with Americans, with 71% rating watching TV on any device among their favorite media activities and 86% saying that TV advertising has the most impact on their purchasing decisions, according to Deloitte's fifth edition "State of the Media Democracy" survey.
The survey also reveals that the television viewer experience is being enhanced by The Internet, mobile and social media channels. This is leading people to watch more first-run programs and live events during their initial broadcast. It is also resulting in technological multitasking with 42% online, 29% talking on cellphones or mobile devices, and 26% sending instant messages or text messages while watching TV.
"By embracing the Internet as a platform that encourages audiences to participate in discussions about their favorite programs, television is maintaining its hold on the American public," says Phil Asmundson, Vice Chairman Deloitte LLP.
Mobile is also on the move, with 33% of U.S. households owning a smartphone, for an increase from 11% three years ago. The 40% of American consumers that do not own a smartphone say they are likely to purchase one in the near future. This jump in smartphone usage is quickly changing consumer behavior. In fact, 56% of smartphone and laptop owners report using their smartphones as a replacement for their laptop when away from home, which is a significant leap from 41% only three months ago. Consider that nearly 50% of Americans are separating from their desktops and going mobile for their Internet experience, and about one-third of consumers use their mobile phones for entertainment purposes. This trend is likely to open doors for new consumer behaviors such as expanded mobile search, social networking and shopping.
The average consumer is more connected to the Internet than ever. The survey states that most Americans own a device that allows them to easily connect to the Web, with 85% of consumers owning a desktop computer, 68% owning a laptop/netbook computer and 41% with access to the Internet on their mobile phone.
In regard to print, the survey shows that 70% of Americans say they enjoy reading printed magazines even though they could find most of the information online, and 55% continue to subscribe to printed magazines. Since 2007, 80% of Americans state that reading the printed copy of a magazine is their preferred method.
"Enthusiasm for printed magazines is consistent across all age groups, a unique result in consumer attitudes across all the media categories," says James McDonnell, principal, Deloitte Consulting LLP.
In light of the consistent appeal of both mobile and print, the survey shows that TV remains the most influential advertising platform. Despite the explosion of the web, less than half of Americans consider online ads to be influential. While social media is poised to change the way consumers interact and behave, TV is still in top form.
MDG, a full-service Florida advertising agency, with offices in Boca Raton and New York, NY, specializes in developing targeted Internet marketing solutions, exceptional creative executions and solid branding and media buying strategies that give clients a competitive advantage.Our core capabilities include print advertising, branding, logo design, creative, digital marketing, media planning and buying, TV and radio advertising, public relations, Web design and development, email marketing, social media marketing and SEO. View MDG's creative marketing portfolio.