TV vs. Digital Video: Are We Tuning In or Streaming Out? [Infographic]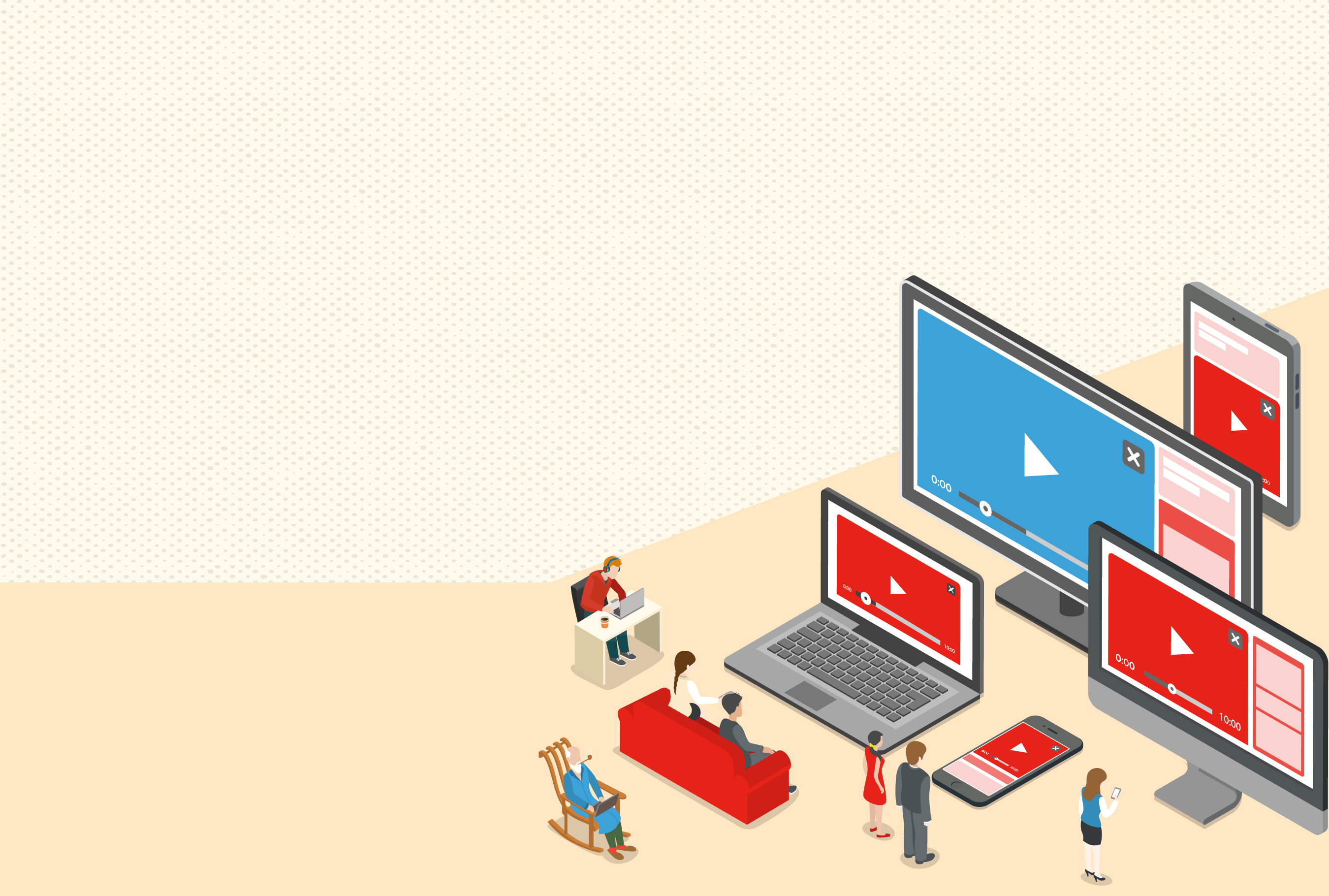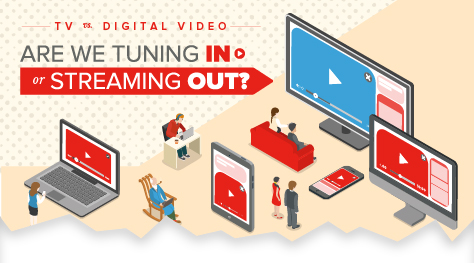 Are viewers still tuning into TV or are they focusing all of their attention on digital video? Despite dire predictions about TV's demise, it continues to attract more viewers and ad spend than newer digital viewing vehicles. To see if TV can withstand the test of time and trends, MDG created the infographic, TV vs. Digital Video: Are We Tuning In or Streaming Out? The infographic details the latest findings and factors, providing informative insight on viewing practices and preferences to help determine any differences between today and tomorrow. Can TV hold onto its control over viewers or will digital video make a play to steal a larger share of viewers? Tune in to the infographic to see which to watch in the future.
How TV Ranks with Viewers
The infographic opens with a look at TV's dominance over digital, despite the rise of digital video viewing on smartphones, computers, and tablets. It shows that 78.4% of US adults' viewing time was spent on TV, compared to only 21.6% of their time viewing digital video.
[jump]
It also breaks down the average time that each demographic spends watching TV, with older adults spending the most time and the youngest viewers watching the least.
A Sneak Peek at How Mobile is Moving Viewers Toward Digital Video
In the next section of the graphic, research shows how the growing popularity of mobile devices is leading viewers to spend more time watching digital video.
Two key findings include how mobile viewing time of digital video finally exceeded desktop viewing time in 2015. Secondly, that desktop video-viewing time will start falling after 2017.
Where Advertisers Will Turn Their Attention and Allocation
The infographic then focuses on the possible shift of ad spend in the future. After emphasizing that TV still collects more ad dollars today, the graphic shows that the increasing amount of time that viewers spend watching digital video is bringing much more ad spend to the digital channel.
As a result, TV's share of ad spend will decrease from 39.2% this year to only 36.8% by 2018, with those dollars being transferred to digital video channels.
Now that you've had a preview of what today and tomorrow hold for TV and digital video, check out MDG's infographic, TV vs. Digital Video: Are We Tuning In or Streaming Out?, to explore how to best channel your marketing strategy and ad spend.

Spread the Word
MDG, a full-service advertising agency with offices in Boca Raton and New York, NY, is one of Florida's top branding firms. MDG's capabilities include print advertising, direct mail marketing, branding, logo design, creative, media buying and planning, radio and TV advertising, outdoor, newspaper, digital marketing, website design and development, online video advertising, infographic development, email marketing, video marketing, mobile marketing, content marketing, social media marketing, paid search marketing, and SEO. To learn about the latest trends in advertising and branding, contact MDG today at 561-338-7797 or visit www.mdgsolutions.com.