Twitter Debuts Direct Messages and Mobile Video Camera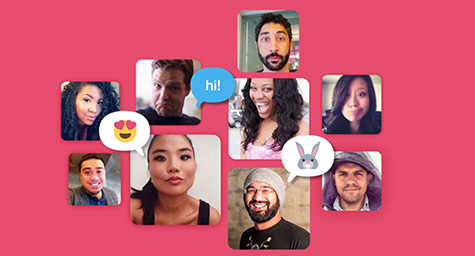 Those who find Twitter's six-second Vine videos too limiting will soon have a new, more expansive option. Over the next few days, Twitter will roll out two new features. The first, Direct Messages, gives users the option to converse privately with a group of up to 20 people. A second new feature, mobile video sharing, allows users to shoot 30-second videos simply by tapping and holding on their phone screens. Videos can then be edited and even re-segmented before tweeting, explains a recent Twitter blog post.
With regard to the private messaging feature, Twitter product director Jinen Kamdar writes, "You might want to continue a public conversation privately with a smaller group, or start one based on a Tweet you saw. Many of you use Direct Messages to reach the people and brands you're only connected to on Twitter. Whatever the case may be, the ability to converse privately with groups gives you more options for how and with whom you communicate on Twitter."
To keep spam under control, messages can only be sent to a user's current contacts. These connections can then share the message with their own contacts, ultimately creating a larger conversation.
The second new feature, an expanded video sharing option, may have even greater implications. Twitter has already expanded beyond its initial 140-character limit with images, audio files and six-second videos via Vine. This new feature, however, gives users a simple and seamless way to capture and share longer video content within the Twitter app itself. It could also eventually lead to some interesting opportunities for advertisers.
Writes Kamdar, "In just a few taps you can add a video to unfolding conversations, share your perspective of a live event, and show your everyday moments instantly, without ever having to leave the app. Viewing and playing videos is just as simple: videos are previewed with a thumbnail and you can play them with just one tap."
Kamdar claims that Twitter Video won't compete with Vine, but will instead be used for breaking news and offering first-hand perspectives during major events. A recent Forbes article goes even further to suggest that the new video feature may be a precursor to television-style ads: "Users will become accustomed to videos appearing in their streams, which will make it easier to start placing video ads—similar to the strategy that Facebook used on Instagram."
Get updates on what's up and coming on social media. Contact MDG today at 561-338-7797, or visit www.mdgsolutions.com.
MDG, a full-service advertising agency with offices in Boca Raton and New York, NY, is one of Florida's top branding firms. MDG's capabilities include print advertising, direct mail marketing, branding, logo design, creative, digital marketing, media buying and planning, radio and TV advertising, Web design and development, online video advertising, infographic development, email marketing, mobile marketing, content marketing, social media marketing, paid search marketing, and SEO. To learn about the latest trends in advertising and branding, contact MDG today at 561-338-7797 or visit www.mdgsolutions.com.