Twitter Gives Advertisers a World of Options for Worldwide Exposure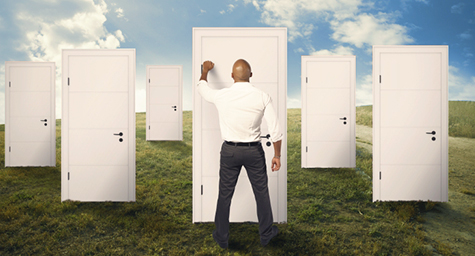 Today's Twitter is much more than a fun forum for quick comments among friends. It's become a valuable vehicle for advertisers seeking to connect with consumers and make a major impact in real-time with real results. Now, it's delivering even greater promotional power with the rollout over the next six months of 15 types of new ad products and more advanced targeting capabilities. The purpose is to persuade e-commerce companies and mobile-game developers to advertise on Twitter by making the options and opportunities into more than they ever expected. The Wall Street Journal posted details on how Twitter has designed their new ad offerings to get more advertisers to follow their lead.
Twitter has proven to be a promotional powerhouse, especially during live broadcasts where a well-timed response from a brand can resonate very well with consumers. In fact, Twitter's advertising revenue reached $219.6 million in Q4 2013, which was more than twice the total of the same period in the prior year.
Despite this success, Twitter's simple suite of promoted advertising products hasn't met the app-happy needs of e-commerce companies and mobile-game developers whose dollars and decisions are driven by app downloads and similar subscriber opt-in options. This has led many of them to turn to Facebook for their more app-friendly advertising products. Now all of that is about to change with Twitter's release of numerous new promotional products designed to better accommodate these advertisers' needs.
Many attribute the effectiveness of Facebook ads to their synthesis of a visually driven ad format, clear call-to-action buttons, proper scale, and tight targeting capabilities. Twitter has strived to replicate these features and factors into their new ad formats, while adding many others, to position themselves as a better advertising alternative.
For example, Twitter is following Facebook's lead and beta testing a mobile-app install ad unit. It's similar to a popular product from Facebook that has fueled much of their mobile advertising revenue. The unit uses Twitter's Card technology, which is an expandable tweet that lets advertisers add a button to their ads so users can instantly perform any action and return to Twitter without distraction. For instance, users can click a download button and quickly be taken to the Apple app store for download. Once the installation is in progress, users are sent straight back to Twitter.
This app-install format has been successfully used by many mobile-game developers on Facebook and has been one of the leading reasons why so many gaming companies have devoted their dollars to advertising on that platform. Now that Twitter has the technology, these companies have a new alternative for their advertising.
For now, Twitter's Card technology currently offers seven pre-formed formats, but there are plans for the product to evolve into a more open platform that would give advertisers complete creative freedom to develop their own kinds of Cards.
Along with these advertising additions, Twitter has also been fine-tuning its targeting methods to provide advertisers with access to a richer collection of data. Recent partnerships with large third-party data marketers now enable advertisers to target users based on their online behavior when they are not tweeting on Twitter. Privacy remains protected because the databases cannot read personal identifiable information. They strictly focus on tracking the off-site behavior of Twitter users to give advertisers a better understanding of their audience's actions.
With the release of these new advertising products and the advances to their targeting technology, Twitter is clearly contributing to the growth of opportunities for advertisers. Today, there are more options than ever in social media marketing and bound to be many more to come to help brands click with consumers.
Connect with the latest in social media marketing. Contact MDG today at 561-338-7797 or visit www.mdgsolutions.com.
MDG is a full-service advertising agency and one of Florida's top branding firms. With offices in Boca Raton and New York City, MDG's core capabilities include creative, branding, logo design, print advertising, digital marketing, mobile marketing, email marketing, media planning and buying, TV and radio, outdoor advertising, newspaper, video marketing, Web design and development, content marketing, lead generation, mobile marketing, social media marketing, and SEO. To discover the latest trends in branding and advertising, contact MDG today at 561-338-7797.