Twitter to Start Showing Targeted Ads Based on User Account Information and Browsing History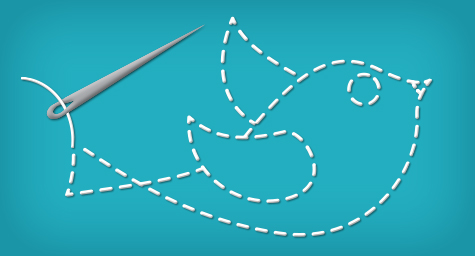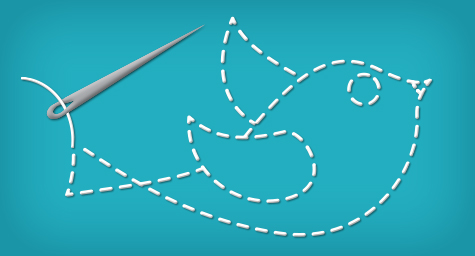 In an effort to make their advertising more useful to audiences and more appealing to marketers, Twitter recently announced plans to start experimenting with ad retargeting technology. This will allow the social network to present more targeted and timely ads to users based on their profile information and prior actions. Twitter plans to launch this retargeting format in the U.S., but has not revealed the names of any affiliated brands and has yet to make mention of international expansion. TechCrunch.com covered the facts, format, and functionality involved in Twitter's retargeting technology.
"Users won't see more ads on Twitter, but they may see better ones," explained Kevin Weil, senior director of product and revenue for Twitter.
In theory, the new ad format allows advertisers to target their Promoted Tweet ads directly to Twitter users within their marketing databases and present them with special offers. In practice, advertisers will first provide Twitter with either unreadable email addresses or browser-related information. Then, Twitter will match that data to accounts in order to serve them with the special Promoted Tweets.
By adding this retargeting technology to Promoted Tweets, Twitter can greatly advance its advertising business. It can bring new opportunities to make online ads more relevant to offline happenings, which is a strategy that has previously helped with the company's expansion of other ad products by broadening its appeal to marketers.
In the interest of privacy, Twitter said that it would not provide advertisers with any additional user information and that ads would not be served to third-party sites. Users will also be able to simply and completely opt-out of these ads by going into their account settings and unchecking the box labeled "promoted content."
It's important to note that Twitter's strong support of Do Not Track (DNT) means that the site will not accept browser-related information from ad partners for tailoring ads once users have DNT enabled in their browsers.
Along with benefits to advertisers, this retargeting technology will bring users much more relevant ads with offers they find personally valuable. By seeing that ads match their interests and knowing that their privacy is protected, users should be much more inclined to buy into advertising on the social media network.
Discover how technology is taking targeting to new heights. Contact MDG today at 561-338-7797 or visit www.mdgsolutions.com.
MDG is a full-service advertising agency and one of Florida's top creative ad agencies. With offices in Boca Raton, FL and New York, NY, MDG's core capabilities include branding, logo design, digital marketing, print advertising, mobile marketing, email marketing, media planning and buying, TV and radio, outdoor, newspaper, video marketing, Web design and development, content marketing, social media marketing, and SEO. To stay on top of the latest trends in marketing and advertising, contact MDG today at 561-338-7797. For more information about Twitter's evolution from a simple social service to a revenue-generating social media marketing powerhouse, see "Twitter Launches New Promoted Tweets Features."