Twitter Tries to Post Profits by Selling Promoted Tweets Off-Site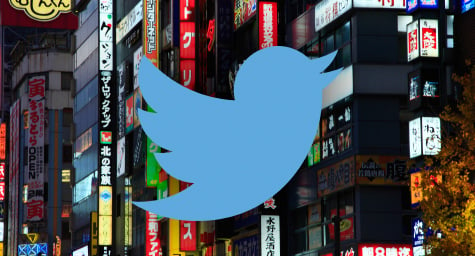 Are you following the news about Twitter selling promoted tweets outside of the site? This has advertisers buzzing about buying placements in new places to gain more exposure. And Twitter has a lot to gain by generating revenue from outside online sources. Twitter has already sealed some partnerships to feature their promoted tweets on other social media sites. The Wall Street Journal posted more on Twitter's plan to sell its tweets to spread the word and wealth.

Helping Brands Expand Their Following
While Twitter has always been a favorite place to advertise, its messages are only seen by users of the platform. But by selling space on different social media sites, advertisers get exposed to non-Twitter users and reach a larger audience.
Currently, Twitter has sealed up deals with Flipboard and Yahoo Japan, but expects more to follow.
"For the thousands of brands already advertising on Twitter, these new partnerships open a significant opportunity to extend the reach of their message to a larger audience," said Twitter senior product director Ameet Ranadive.
Earning Much More Than Exposure
Sure, advertisers can increase their reach, brand awareness, sales, and competitive advantage by the expansion of promoted tweets. But they're not the only ones with a lot to gain.
The outside sale of promoted tweets can help Twitter boost its bottom line by bringing in ad dollars from non-Twitter users.
And Twitter's site partners will also profit. By gaining access to promoted tweets, Flipboard expects to be able to broaden its monetization capabilities. Flipboard plans to place the promoted tweets in a special section that features a user's Twitter content. The company is excited about the potential of this branded access.
"The idea is a big one," said Ian Schafer, CEO of the digital advertising agency Deep Focus. "If they can succeed in programming the Internet with ads driven by immediacy of data, that's a game changer for them and us. This is very promising."
Discover strategies for successful social media marketing. Contact MDG today at 561-338-7797 or visit www.mdgsolutions.com.
MDG is a full-service advertising agency and one of Florida's top branding firms. With offices in Boca Raton and New York City, MDG's core capabilities include branding, logo design, print advertising, digital marketing, mobile marketing, email marketing, media planning and buying, TV and radio, outdoor advertising, newspaper, video marketing, website design and development, content marketing, mobile marketing, social media marketing, and SEO. To discover the latest trends in branding and advertising, contact MDG today at 561-338-7797.