Twitter Tweaks Its Retweet Feature to Allow Retweet with Response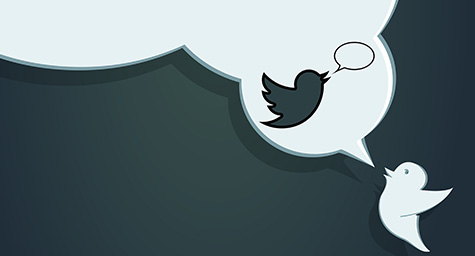 Twitter has responded to users' desire to add more of their own commentary to a retweet by adding a new comment feature. Before, users could either manually copy and paste a tweet's original text into a new tweet or mobile users could use the quote tweet button and squeeze in their comments. This made it increasingly difficult as users still had to abide by the 140 character limit. Now, the retweet button lets users add their personal comments to a retweet and embeds the original tweet below, retaining its original context.  Mashable.com posted more on the feature and TheNextWeb.com shared how it works.
This retweet revamp is only the latest in Twitter's evolution to make the service more aesthetically pleasing and allows users to add more of their own thoughts when sharing an article.
When a user clicks the retweet button, the original tweet appears as an image rather than simple text. If that image is clicked on, it leads back to the original tweet on the account.
The comment feature solves many of the problems that users previously faced. Before, quoted tweets looked out of place in the feed and made the site appear cluttered. More importantly, quoted tweets often lost the tweet's original meaning due to the 140-character limit. Users could only tweet with the characters left over. To solve this, users now have 116 characters to add their own responses.
This is a win for brands as well. Now, when a user retweets a company's link, it will retain the original branding by including the name and handle of the company's Twitter account.
Twitter is already rolling out the new retweet comment feature to iPhone and Web users, with plans to add Android access soon.
Get updates on social media marketing. Contact MDG.
MDG, a full-service advertising agency with offices in Boca Raton and New York, NY, is one of Florida's top branding firms. MDG's core capabilities include print advertising, direct mail marketing, branding, logo design, creative, digital marketing, media planning and buying, radio and TV advertising, Web design and development, online video advertising, email marketing, content marketing, social media marketing, and SEO. To learn about the latest trends in advertising and branding, contact MDG.