Twitter Use Up To 13 Percent Among Adults Online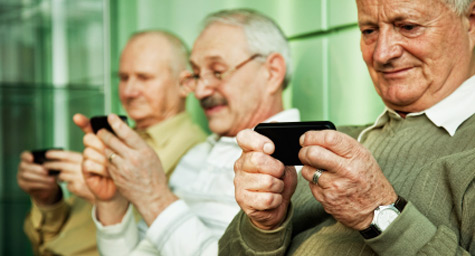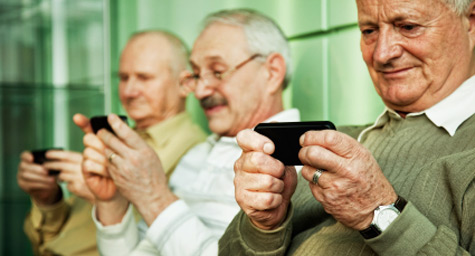 Bloomberg.com reports that Twitter is currently being used by 13 percent of U.S. adults online as more and more older Americans accept the social networking service. Since late 2010, Twitter usage has more than doubled among adults ages 25 to 34, while increasing among people ages 35 to 44, and doubling for those ages 55 to 64.
"Older people are kind of jumping in, taking a look at what's going on," says Aaron Smith, an analyst at Pew Research Center. "In general, it seems that Twitter is less confusing, for lack of a better word, than it was, say, this time last year."
In its ongoing competition with Facebook, Twitter is striving to improve its products in the midst of management changes intended to draw more users and advertisers. Part of these enhancements include a service that will let people share photos more easily, as well as an updated search service to give more relevant posts and show related photos and videos.
On the advertising front, Twitter's 650 advertisers is an enormous increase from only 150 in 2010. In fact, eMarketer projects ad sales on Twitter to more than triple to approximately $150 million this year.
Part of Twitter's growing appeal among older Americans may be its uncanny ability to insert its presence into timely world events. Older Americans are more likely to be tuned in to these cultural and historical happenings, and Twitter is somehow always on the scene to insert itself into the story.
Read the article at bloomberg.com.
MDG, a full-service Florida advertising agency with offices in Boca Raton and New York, NY, specializes in developing targeted Internet marketing solutions, exceptional creative executions and solid branding and media buying strategies that give clients a competitive advantage. Our core capabilities include print advertising, branding, logo design, creative, digital marketing, media planning and buying, TV and radio advertising, customer relationship management, loyalty programs, public relations, Web design and development, email marketing, social media marketing, mobile marketing, and SEO. View MDG's creative marketing portfolio.
Connect with MDG on Facebook, Twitter and YouTube