Twitter Used by U.S. Defense Department to Announce Major Military Strike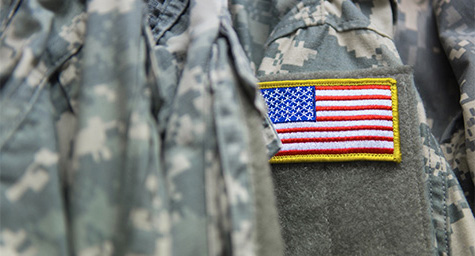 It's a sign of our social times when the U.S. administration uses a social media platform to blast news of an Iraqi airstrike. When the U.S. defense department took to Twitter last week to announce that U.S. military aircraft had conducted an Iraqi airstrike on ISIS artillery, it wasn't just breaking news but it was also a newsworthy moment since it was one of the first times in history that the U.S. government turned to Twitter over traditional channels to break national news. TheNewYorkDailyNews.com posted more on why this bombshell was deployed in a tweet.
In lieu of a time-intensive news conference or TV announcement, Pentagon Press Secretary Rear Adm. John Kirby condensed this defense announcement into a 132-character tweet. Once the news exploded onto social media, it was retweeted more than 1,000 times within 30 minutes of its posting and was even sourced directly to Twitter by the major news networks.
While Twitter has been used by news outlets to break big happenings and headlines in the past, this was one of the first times that the social media channel was used to by the U.S. administration to issue major national news.
Yet it's a trend that's sweeping the globe, since other governments have been relying on this real-time platform to confirm their military operations for the past few years.
The real-time nature of Twitter makes it an extremely effective channel for quickly announcing and circulating news. So when the U.S. administration decided to spread news of the strike in a tweet, they were able to announce their own national security news before anybody else could.
Now that everyone is following major news on Twitter, it seems the social media network is replacing the news networks as the place to break big news.
Follow what's happening in social media. Contact MDG.
MDG, a full-service advertising agency with offices in Boca Raton and New York, NY, is one of Florida's top branding firms. MDG's capabilities include print advertising, direct mail marketing, branding, logo design, creative, digital marketing, media buying and planning, radio and TV advertising, Web design and development, online video advertising, infographic development, email marketing, mobile marketing, content marketing, social media marketing, paid search marketing, and SEO. To learn about the latest trends in advertising and branding, contact MDG.